July 23, 2018
What's New in ListingPro 2.0?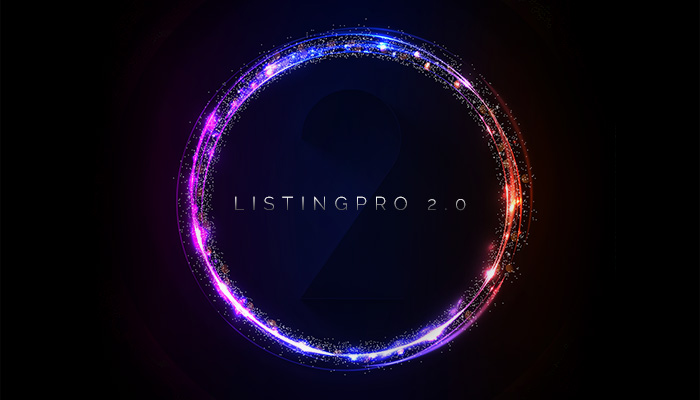 Almost 15 months a go, ListingPro WordPress Directory Theme was launched and it really changed the dynamics of what was possible in a directory and listing theme or plugin. Instantly becoming the best seller and the industry leader for WordPress Directory and setting a new standard for not just a directory theme but also for WordPress it self.
We want to thank you to all our 6,500+ champions who have trusted us and invested in the success of ListingPro and we know you have been waiting for something bigger and better.  For several months ListingPro team has been working tirelessly on the biggest release since the launch, the ListingPro 2.0. So as this release is just around the corner we are very exited and hopeful that the extra wait is going to be worth it for you.
While we wrap up things on our end, we will be sharing details about new features planned for 2.0 in this blog post. For each feature we will provide screenshot and description below. We will also include a quick video for you to watch and enjoy the feature ahead of the release.
Don't worry if you don't see a lot below. This is a live blog post that means we will be updating it regularly to reveal new features, description, screenshot and video one by one.
Disclaimer: Features listed below are already on the roadmap for 2.0. But if there is any major technical issue we may decide to move it to the following release (example: 2.0.1 or even 2.1)
TOP 10 PAIN-KILLER DIRECTORY FEATURES
#10
[Built-in] Menu Management System (MMS)
Powerful Menu Management System (MMS) is included in ListingPro 2.0 which allows business owners to create their own menu with different Types (Ex. Breakfast, Lunch, Dinner) and Groups (Ex. Appetizer, Main Course, Desserts).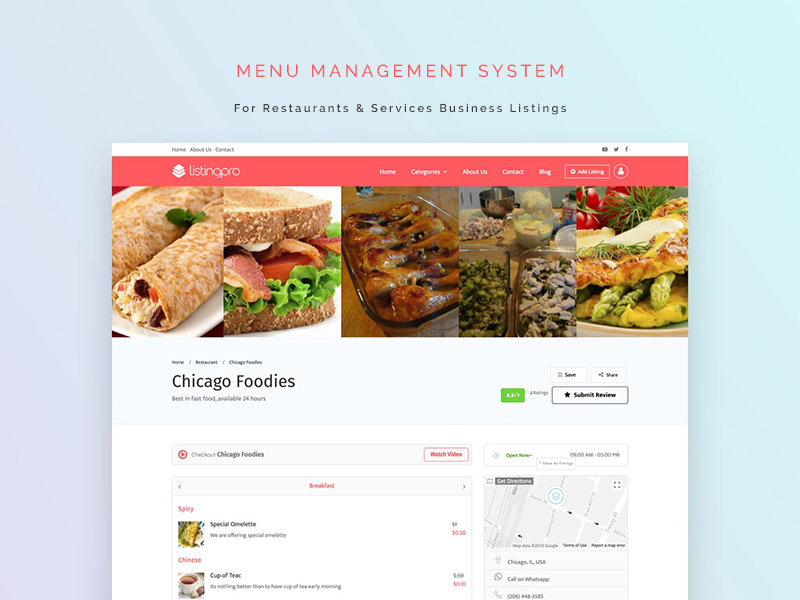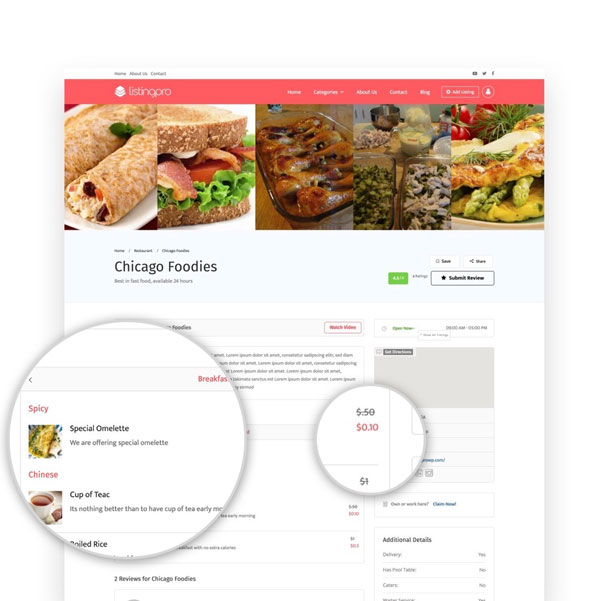 To watch this feature in action you can get a video sneak-peek of below:
---
#09
[Built-in] Coupons & Deals
Listing owners can drive more business by offering unlimited deals & coupons to their visitors, while also setting a count-down timer. Showcase in various style and positions to best fit your need.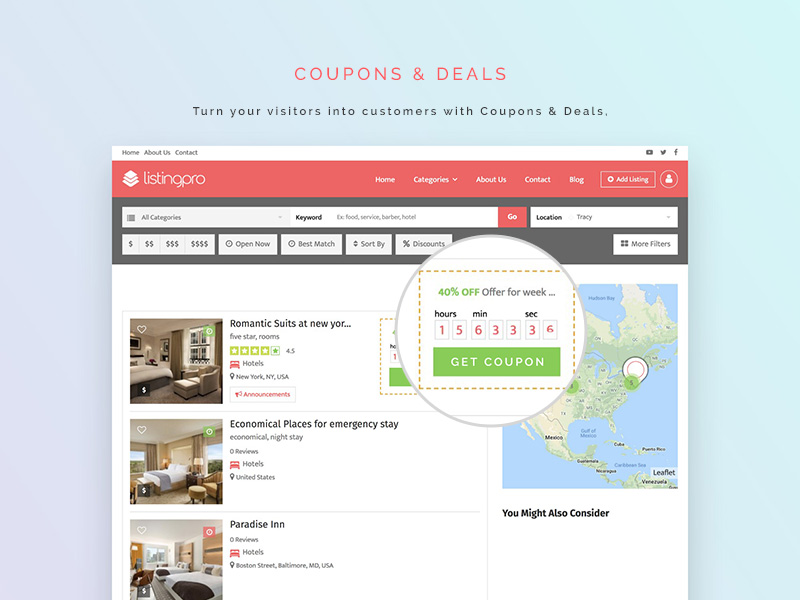 ---
#08
[Built-in] Paid Claim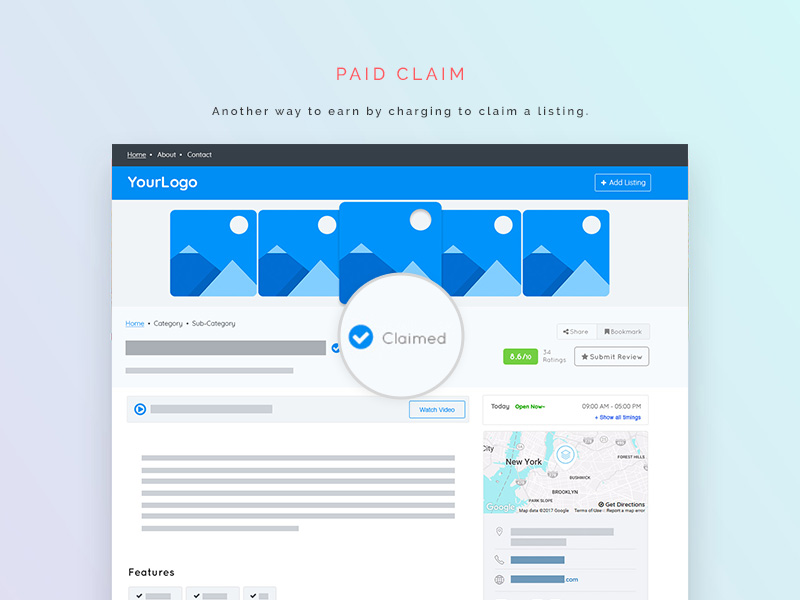 ---
#07
[Built-in] Lead Forms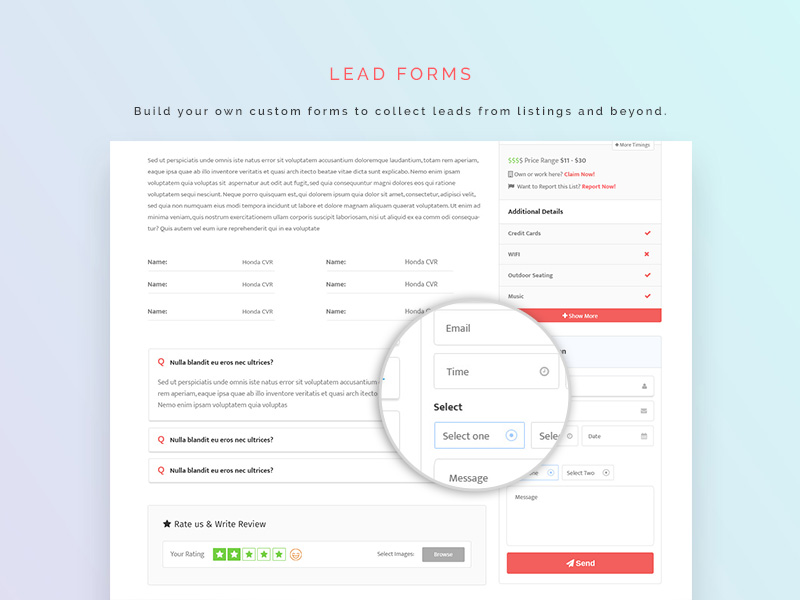 ---
#06
[Built-in] Inbox
Business owners can now receive and reply messages directly within the user-dashboard when a lead is generated via the lead forms.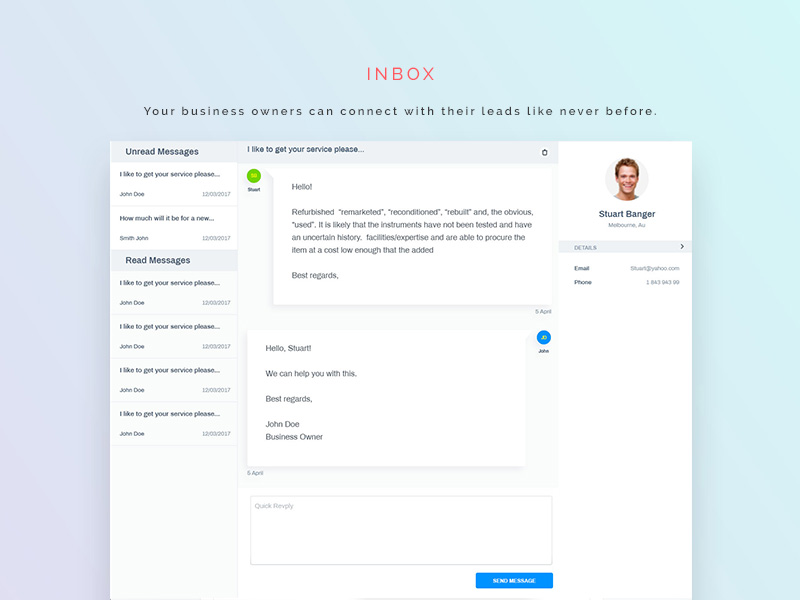 ---
#05
[Built-in] Schema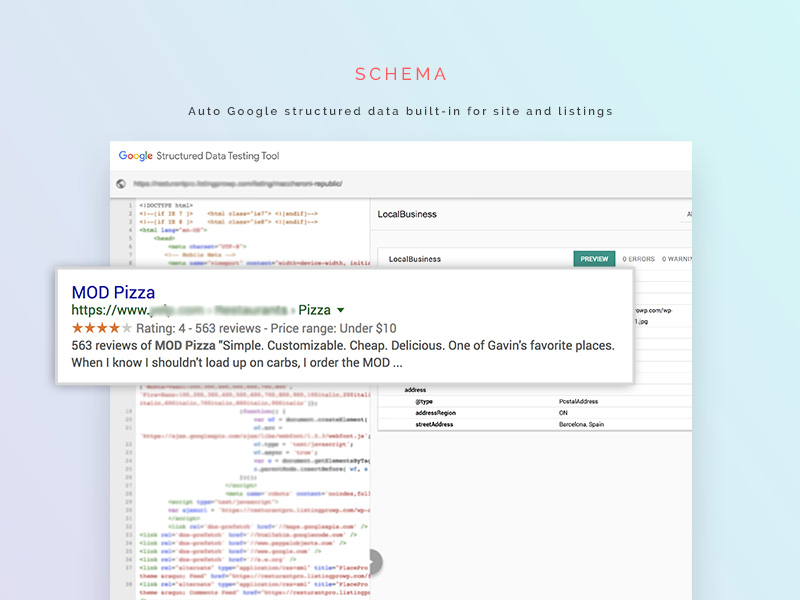 ---
#04
[Built-in] Blaster…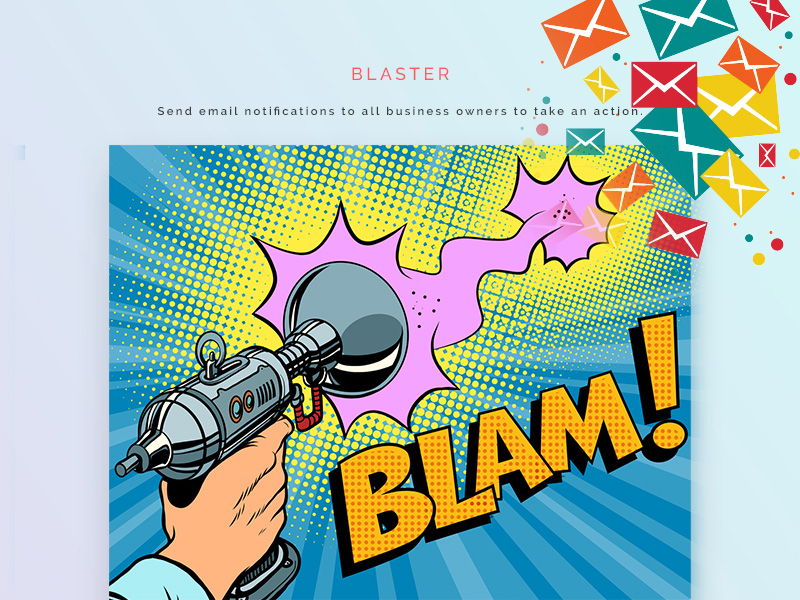 ---
#03
[Built-in] User Dashboard 2.0
A state-of-the-art User Interface for the dashboard. Carefully designed to do business with most useful insights from a single pane of glass.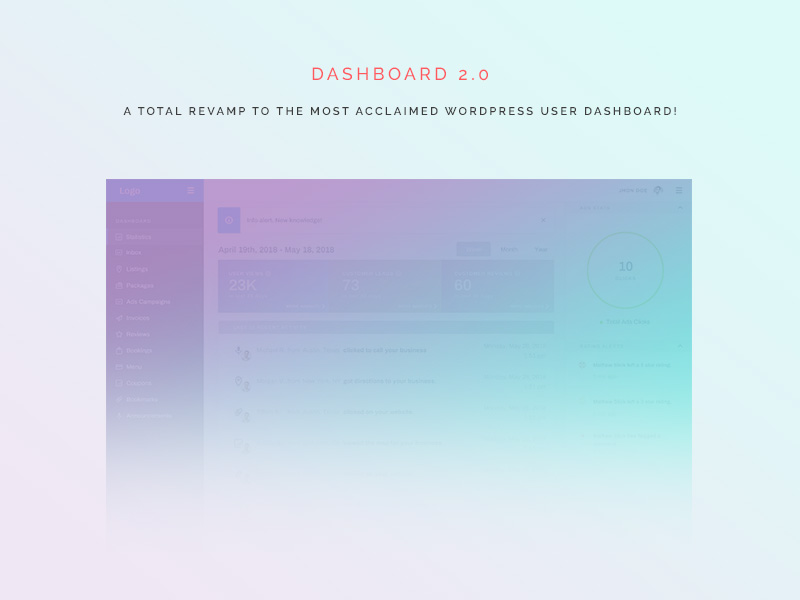 ---
#02
[Built-in] Events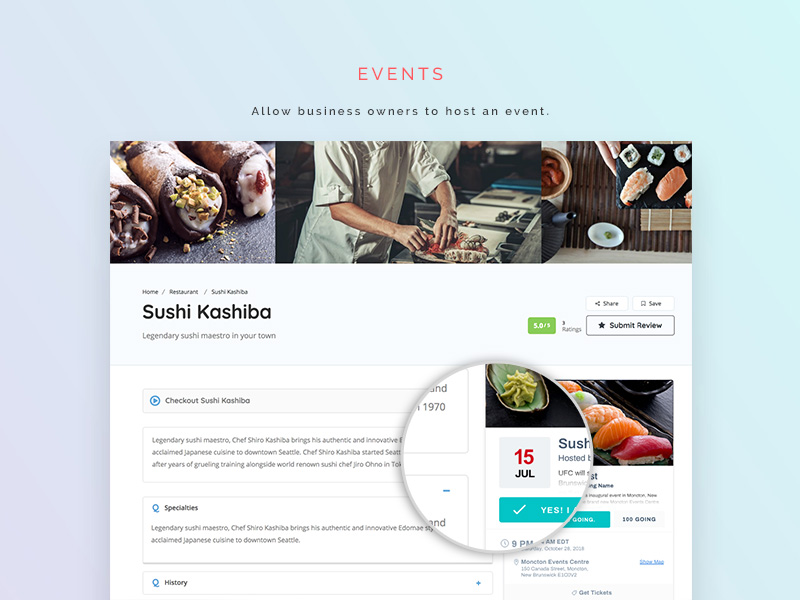 ---
#01
[Built-in] Visual Layout Customizer
A brand new powerful extension to allow ListingPro users to change the page layout of directory related pages.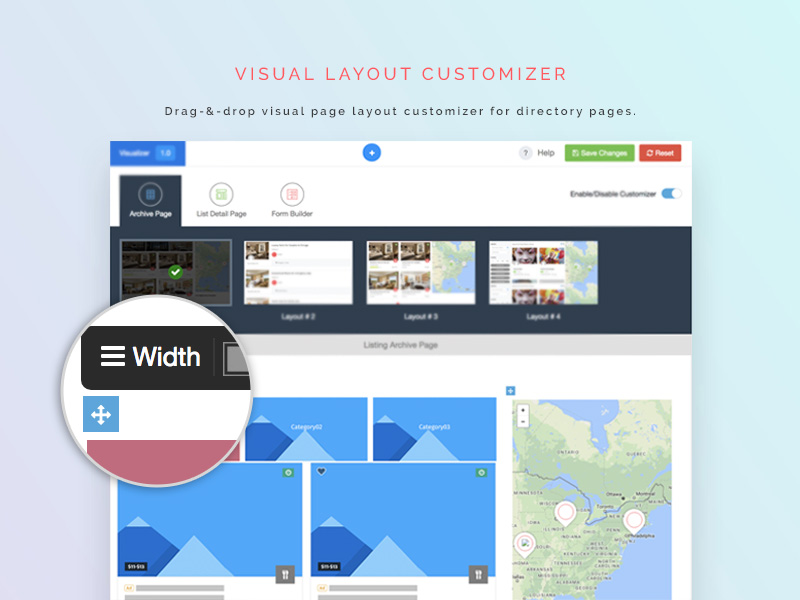 NOTE: You will be able to rearrange almost any element on directory page such as archive, listing details, etc. Also includes a drag-&-drop form builder. This layout customizer is not meant to allow you to edit text, color, etc. Nor this is a replacement to page builder like WPBakery for non-directory related pages.
*PLEASE CHECK BACK AGAIN WE WILL BE UPDATING THIS POST SOON. MEANWHILE PLEASE SHARE THIS POST AND LEAVE A COMMENT BELOW.