the ultimate email marketing & Growth Hacking tool
for your directory business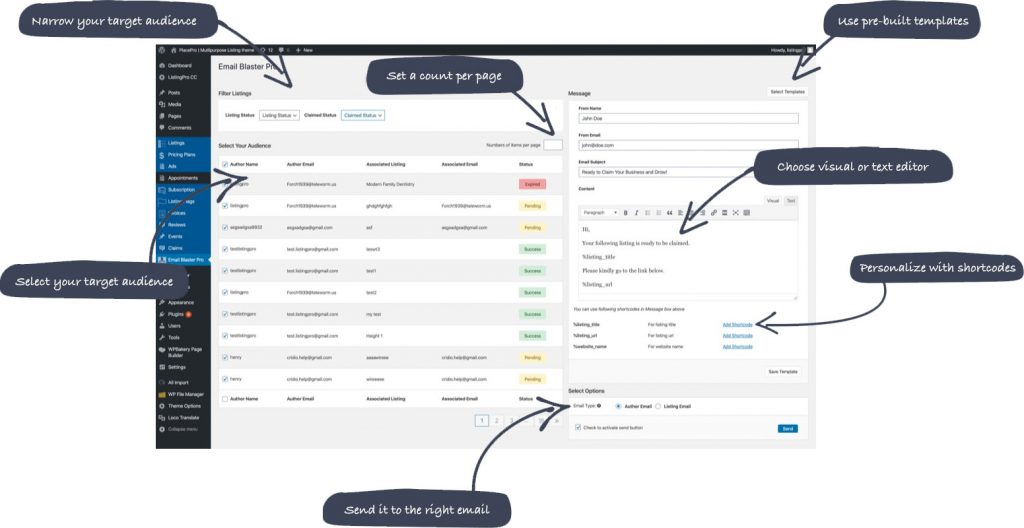 e-Blaster Pro or Email Blaster Pro is the ultimate marketing tool to help grow your directory business built with ListingPro by targeting business listing users with personalized email messages to take an action such as upgrade to paid plan or beyond.

Sent my first bulk email out with e-Blaster Pro tonight and it's awesome! The best thing is that you can choose how many listings are displayed, meaning you can send ALL the emails with one click, rather than having to do page by page. Overall, love it!
Target Audience
Filter and choose your audience based on their correct status.
Personalized Messages
Create email messages using shortcodes that include listing name, url or website.
Educate to Engage 
Inform users about current or new features to help get most value from your directory.
Made For ListingPro
Created by the team behind the #1 WordPress Directory Solution on the planet.
Super Easy to Use 
With just few clicks you are ready to reach your audience in few dozen or million.
Save Time with Templates 
Send unlimited emails to your users directly from your WP admin dashboard.
Filter Target Audience
You can easily filter and narrow down the business listing users based on their published or claimed status.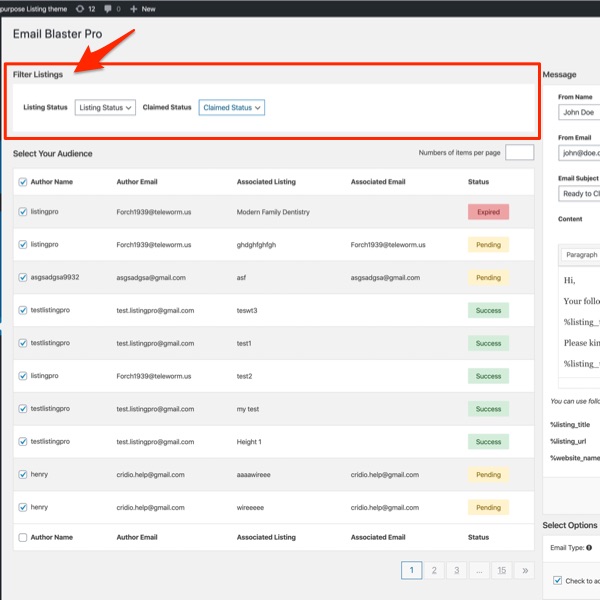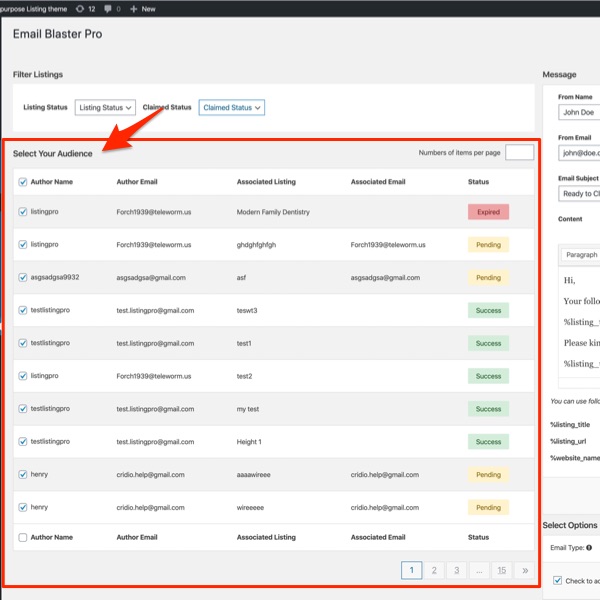 SELECT BUSINESSES LISTINGS
You can select one or all the business listing users who you would like to send a personalized message.
CREATE personalized message
Create email messages using shortcodes that allows including unique business name, link to the listing or website url.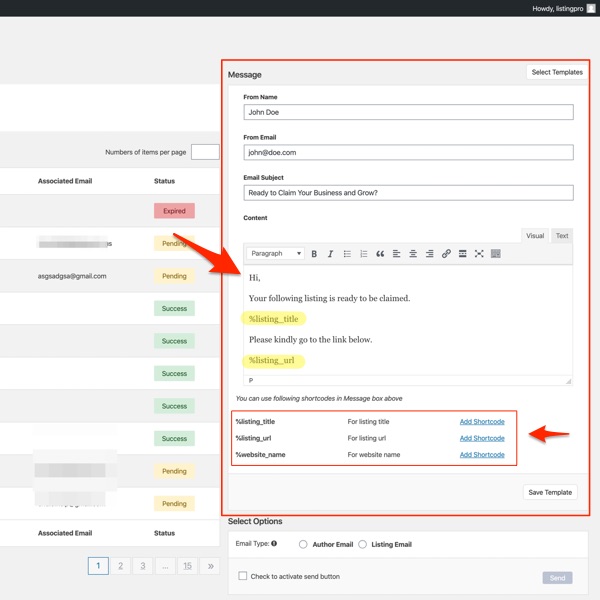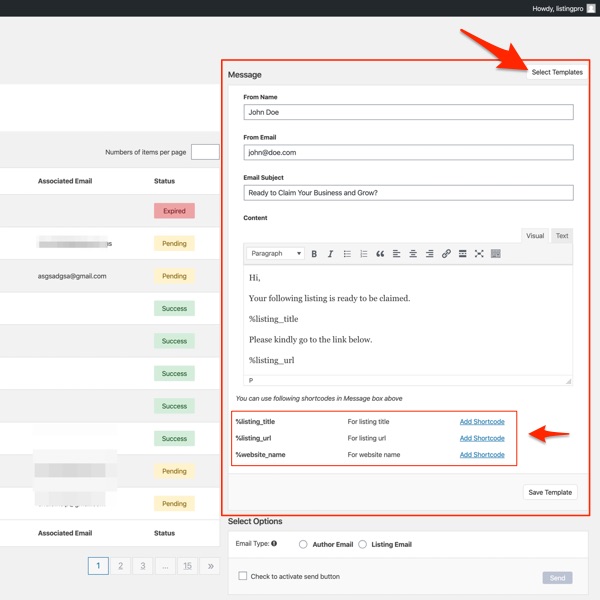 Save it for later
Create and save unlimited email templates for different use cases such as request to upgrade, claim, promote listing or more.
Send it to the right person
You have option to choose from two different types of emails addresses, the listing author or business contact email.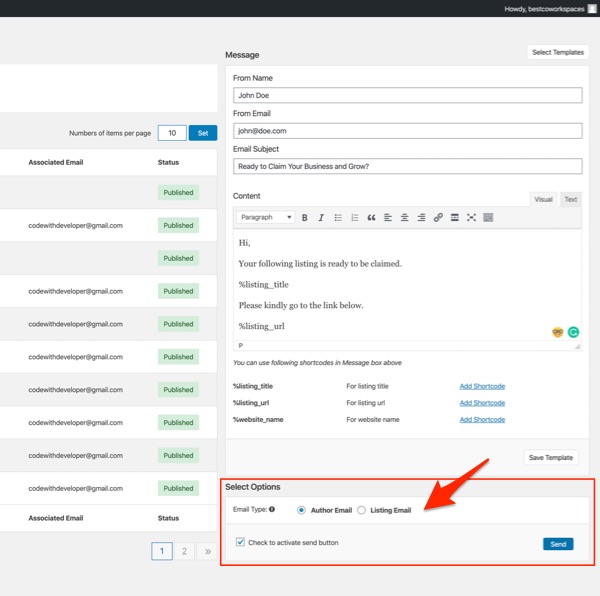 Brought to you by the award-winning team behind ListingPro WordPress Directory Theme.
The #1 leader in Directory Market.
GET e-Blaster Pro TODAY and
blast you directory business GROwth!
E-BLASTER PRO
REGULAR PRICE
$99 
SPECIAL OFFER – SAVE
FLAT 50%
FINAL NOTICE!
Use The Special Coupon during
checkout to get 50% OFF and


get this for only $49.50
e-Blaster Pro
Single License
Includes
$

99

1 Year Tech Support + Updates

Documentation
100% GPL
Frequently Asked Questions and Resources
Do you have a question about e-Blaster Pro? See the list below for our most frequently asked questions. If your question is not listed here, then please contact us.