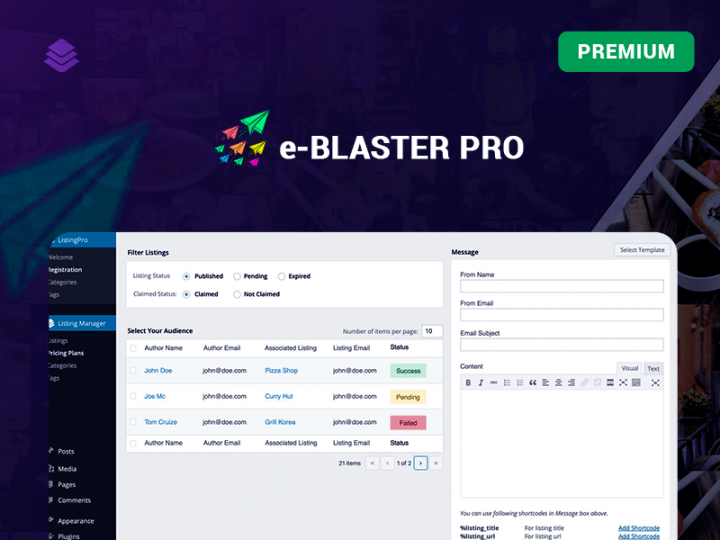 E-Blaster Pro or Email Blaster Pro is the ultimate plugin built for ListingPro which gives superpowers to ListingPro directory admin to reach their mass audience with just a few clicks. Admins can create and send personalized emails to multiple users within the directory, requesting them to either claim their business listings, upgrade to a premium plan or just to say hello. Admins can also choose to send to some targeted users or all users based on selected filters such as the published or claimed status and also save email templates for later use. In the email body, admins can include shortcodes such as Listing Tile, Listing URL and Website Name for personalizing.
How does the e-Blaster Pro work?
STEP 1: Select the appropriate filters including the listing status and claimed status.

STEP 2: Select the target audience.

STEP 3: Now it's time to write the message and you can save it as a template for reuse. The great thing about these messages is you can include shortcodes so every email is unique with its own Listing Title and URL.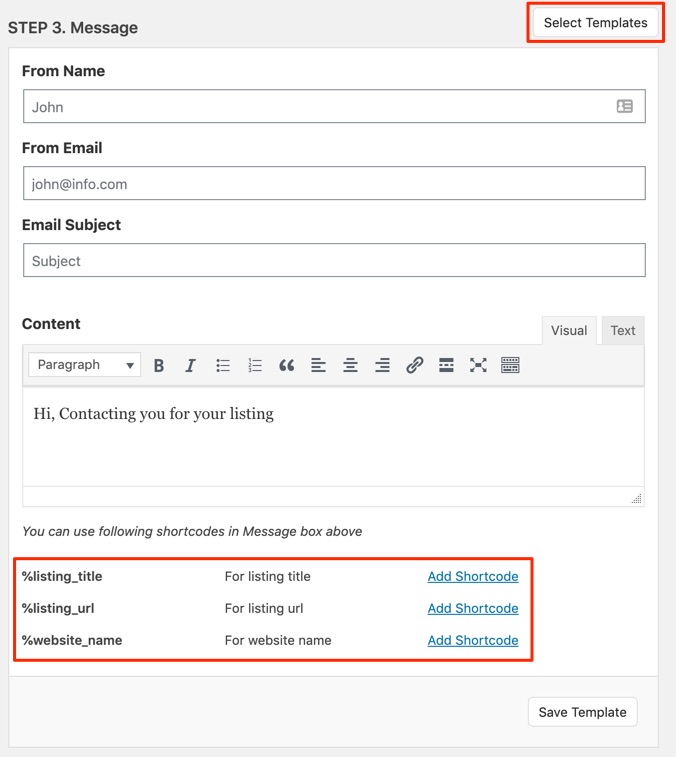 STEP 4: The final step is to decide which email address you like to send to, whether the author email or the associated listing email. Then check the box and hit the send button.

Once you hit the send button it will redirect you to Full Report which is a temporarily generated sent logs. Here you can see the total number of sent email and how many was failed or successful. You may choose to download the log locally.