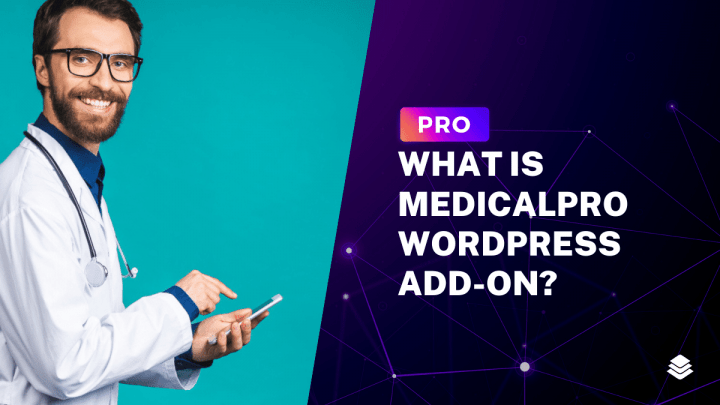 MedicalProWP Directory add-on is not your typical Medical Directory Theme. It's an End-to-End Medical Directory Solution (Product-Market Fit) built for ListingProWP.
It includes a complete new design for the directory along with dozens of new features exclusively developed for MedicalProWP including advanced appointment booking system with a built-in digital Wallet. Now the directory admin earn commission on each appointment booking and beyond.
1. NEW HOME Page DESIGN
1.1 NEW hero header with doctor's profile pics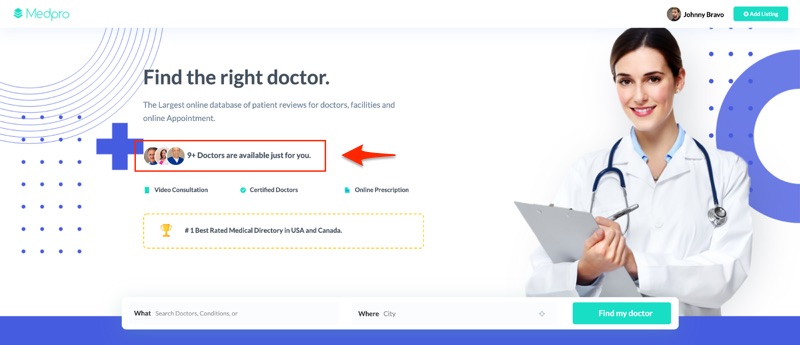 The new hero-header has a unique feature that dynamically inserts small profile pics of the recently added doctors keeping the home banner fresh along with the count of total number of doctor available in the directory.
1.2 New page builder elements
Showcase Doctor Listings

Showcase Taxonomy List

Showcase multiple Testimonials

---
2. NEW listing results (archive) page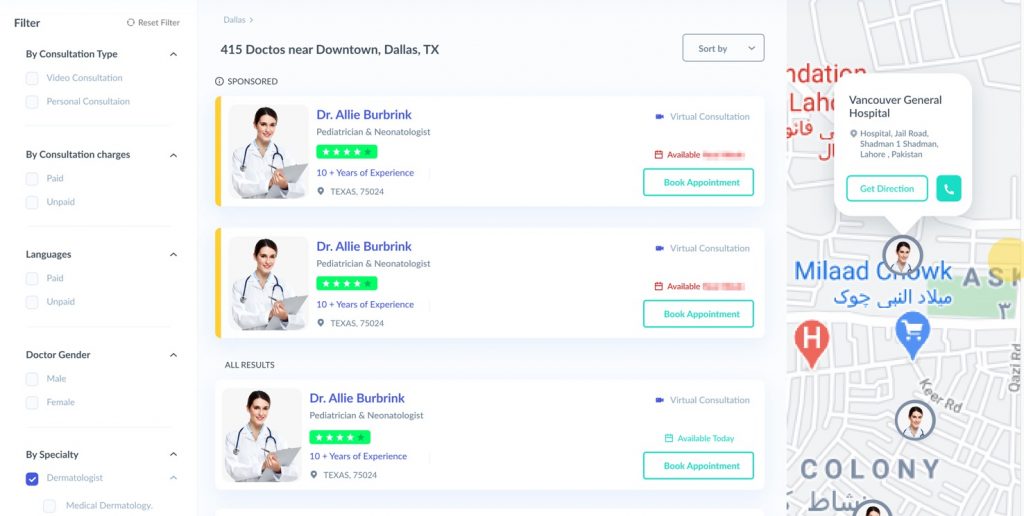 From side filter to the pins on the map, every single element on the archive page has been carefully designed to give the best user-experience.
2.1 NEW LIST VIEW Cards
For MedicalProWP we have purposely designed only List View style and have removed Grid View completely as List View is the industry standard.
Once a listing is claimed by a doctor it will get a Certified Doctor badge.
Doctors can indicate if they are Taking New Patients or accept Video consultations.
The Book Appointment button also indicates if there is a same-day appointment available.
2.2 PROMOTED LISTINGS
We have completely redesigned how the promoted listings are displayed on the archive page in MedicalProWP to make it more suitable for the healthcare industry so it can appear to be less commercial.
LISTINGPRO DEFAULT promoted listings STYLE

Before the only difference between the promoted listings and the regular listing was the promoted listing will get a yellow ADS badge before the title as shown below.
MEDICALPROWP PROMOTED LISTINGS STYLE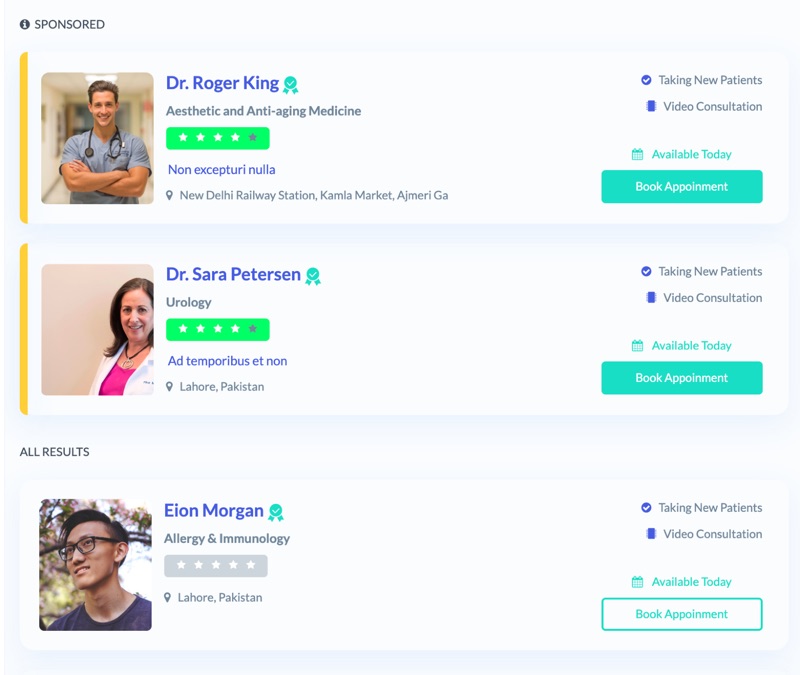 With MedicalProWP there are THREE things that separate promoted listings with organic listings.

"The most important difference is that the promoted listings will not get an individual ADS badge like before instead there is a SPONSORED title before the promoted listings are shown.
There is a yellow highlight on the left side of the promoted listings.
The Book Appointment button is solid color for promoted listings.
3. DOCTOR LISTING PAGE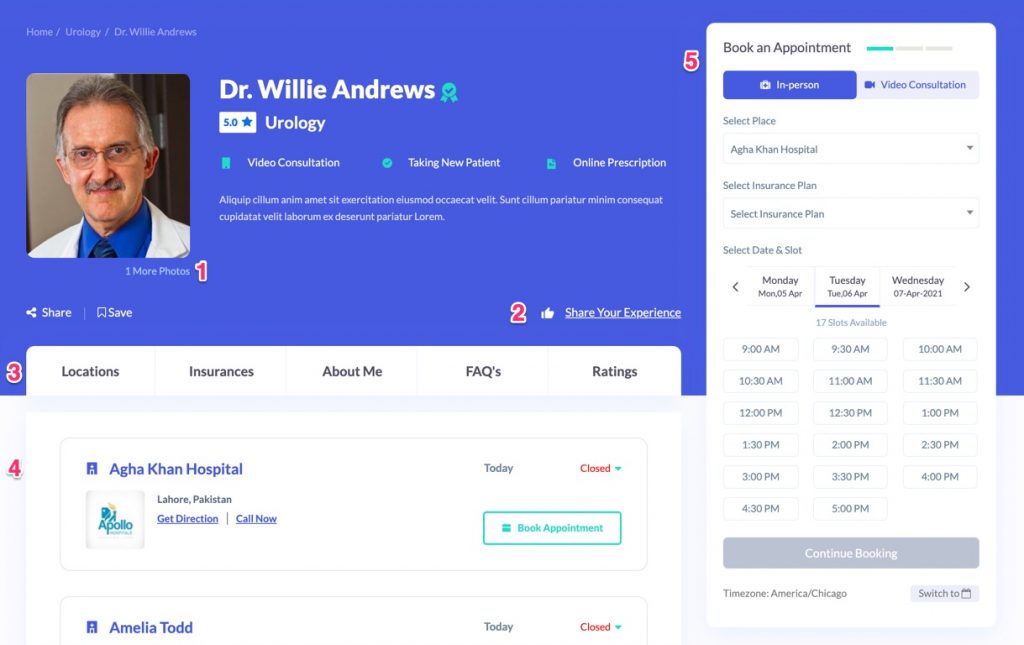 Along with profile picture there is option to add more images as a gallery.
Reviews are called Experiences and there will be more enhancements are planned for the MedicalProWP reviews and rating feature.
The listing navigation is a sticky menu.
Each listing can have multiple hospitals or clinics associated and the user can set a primary location as well and the information will be used on the search result (archive page) to display the contact info in the pop-up bubble.
Built-in Advanced Appointment booking built-for MedicalProWP exclusively.
List Multiple Locations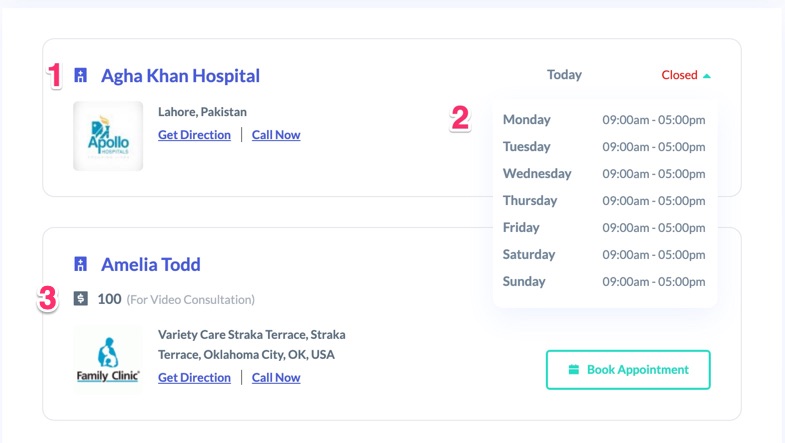 Multiple hospital or clinic can be displayed with their respective logo, contact info.
Display timings, and appointment booking call-to-action for individual places.
Set a price for paid Video consultation.
AT-a-glance
The listings Features option has been improved to display cleaner looking at a glance for each listing.
Health insurances

Show all the accepted health insurances with logos. If there are more than 4 it will only show 3 and then users can click on View All Insurances to show more.
Awards & recognitions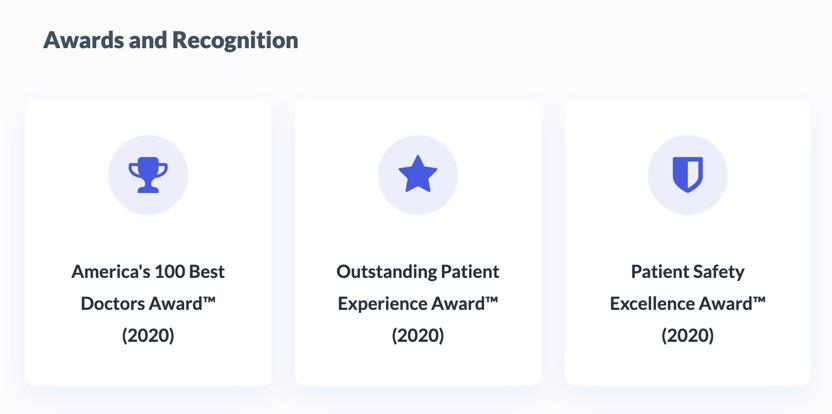 Doctor's can show all the awards and recognitions on their listings.
Languages

Doctor's can show all the languages they can communicate in with their patients.
FAQs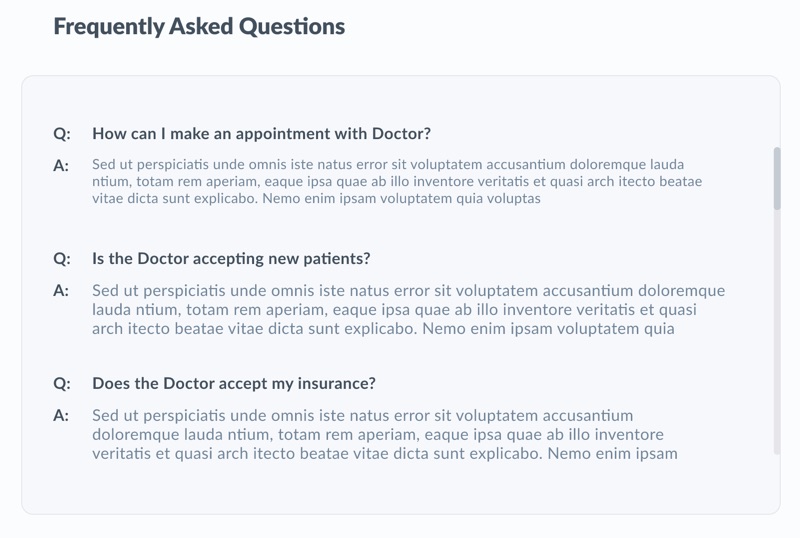 SHARE YOUR EXPERIENCE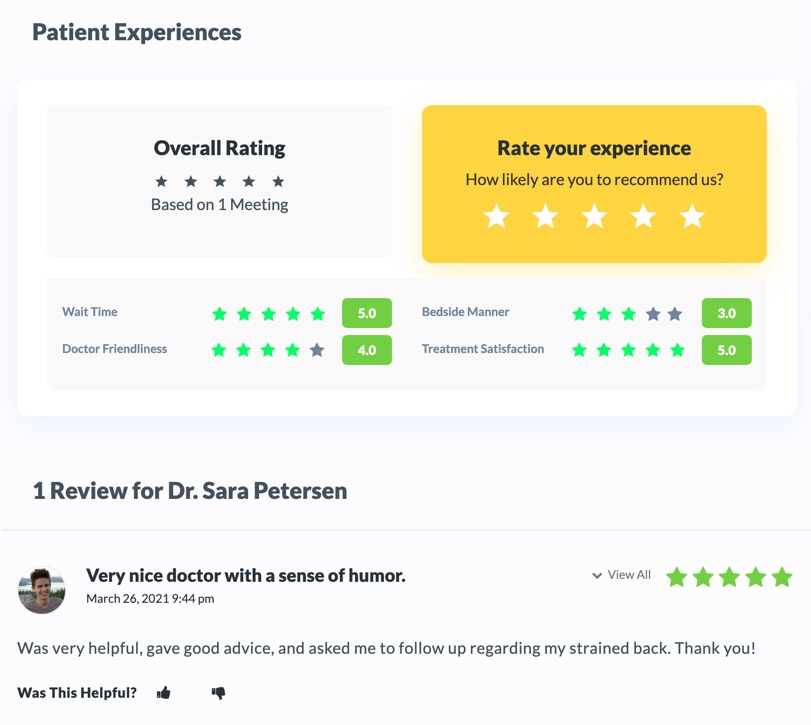 Patients can share their experience based on multi-criteria.
Note: We are in the process of exploring better ways to accept ratings from patients so we do plan to do major enhancement in the near future.
4. DOCTOR appointment booking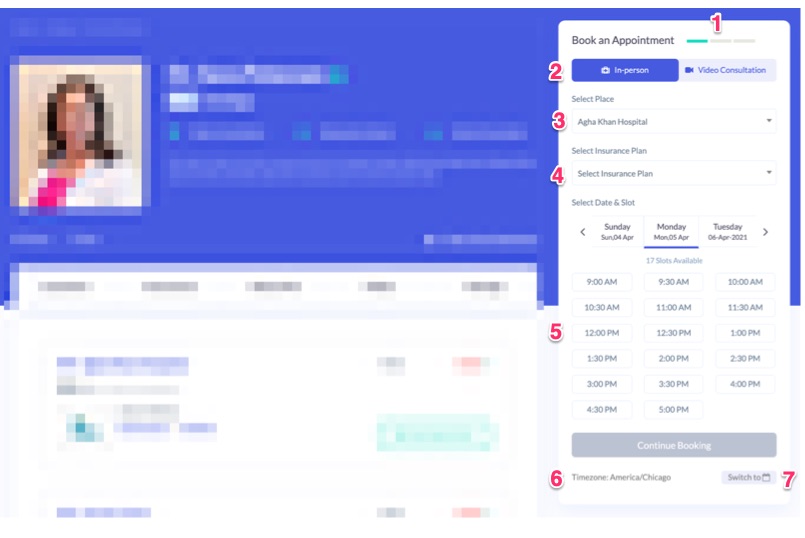 Booking Appointment progress bar.
Select between In-person appointment or Video Consultation
Select a Hospital or Clinic from drop-down.
Select a health insurance from drop-down.
Select Date and time.
Timezone the appointment will be booked.
Switch to calendar view to select a date.
Calendar view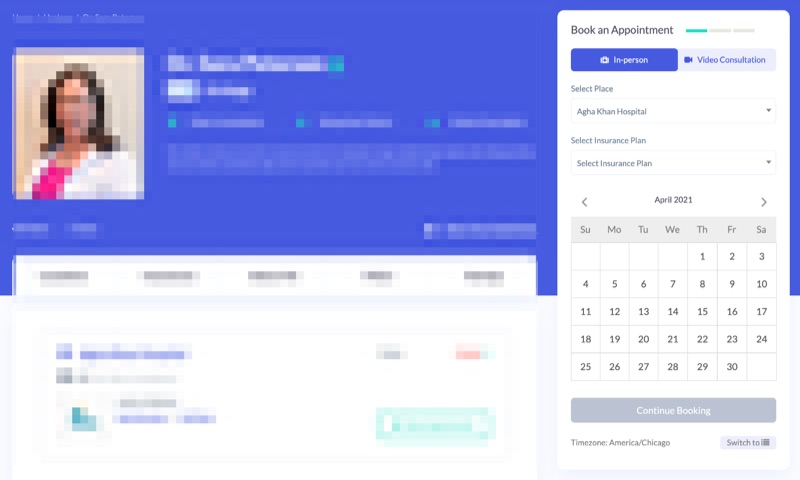 paid Video consultation price shown with tax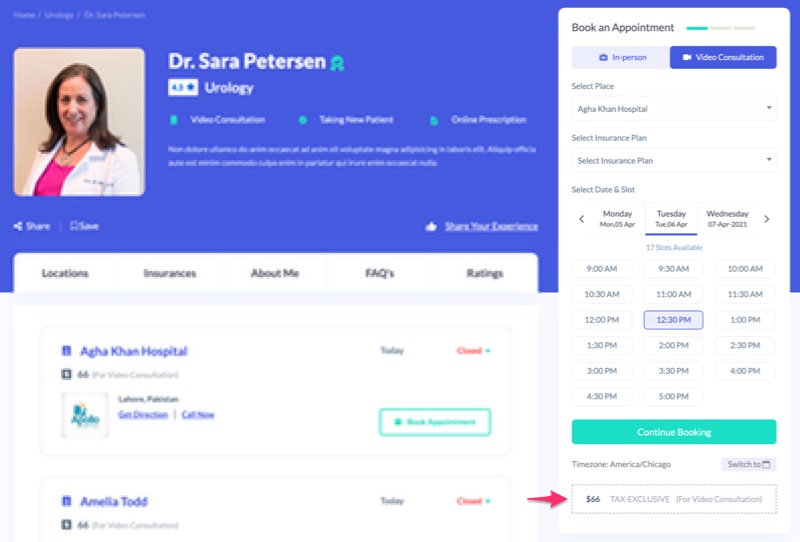 Verify appointment details and fill in the contact info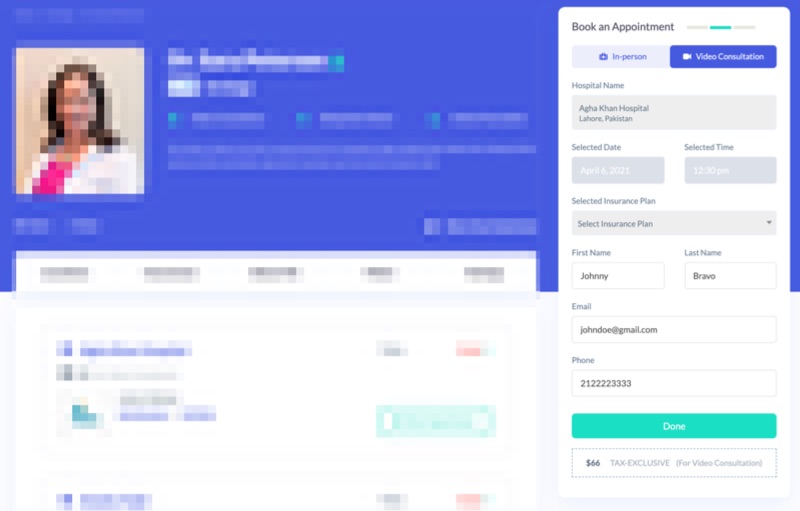 checkout to pay for the video appointment
BOOKING FOR CERTIFIED (CLAIM) DOCTORs
When you enable this feature theme options you only allow certified doctors to accept appointment bookings and on the doctor's listings that doesn't certify the appointment booking form is replaced with Lead Form.

Site admin can decide if certification (claim) process to be free or paid.
6. DOCTOR LISTING SUBMISSIOn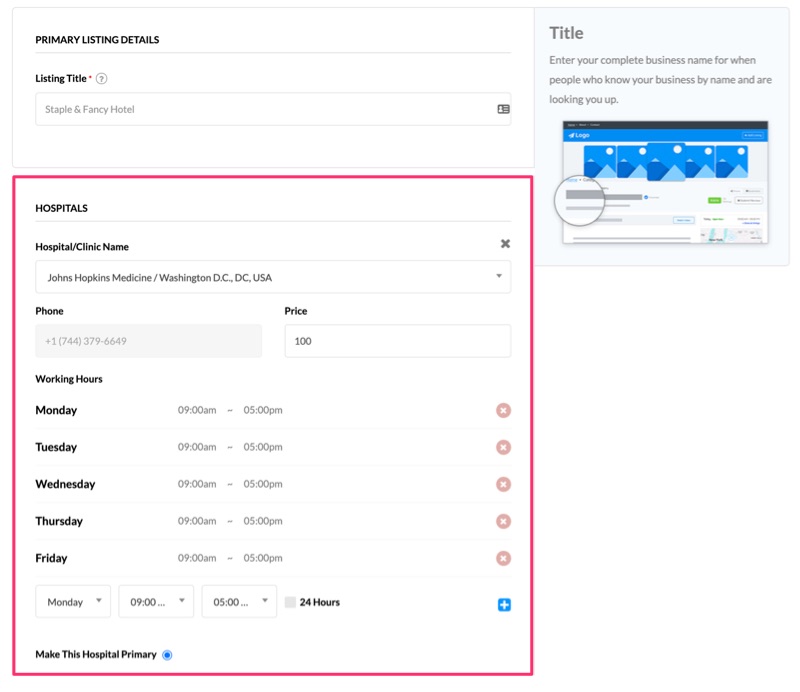 During doctor's profile submission the available hospitals or clinics can be selected. If what the user is looking for is not available they can suggest a new place and the admin will review as part of the process and approve along with any additional details that need to be added like a logo, etc.
linking with Video consultation tool like zoom

We give a simple integration for doctors to include their video consultation tool URL during listing submission. This URL will be sent to the patient once the appointment is approved.
7. DIGITAL WALLET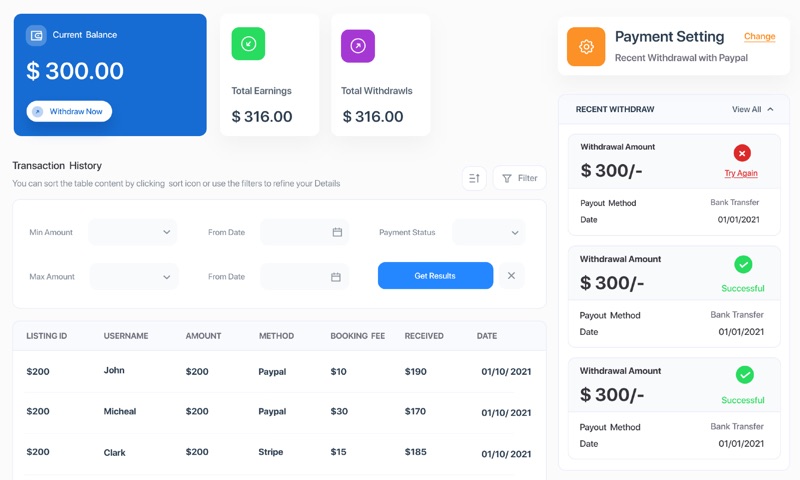 This dashboard view is for the doctors who are the listing owners and they can track all their paid appointment bookings and their earnings as well as filter and sort as needed.
Select the payment withdrawal method and provide the necessary detail to process the payment.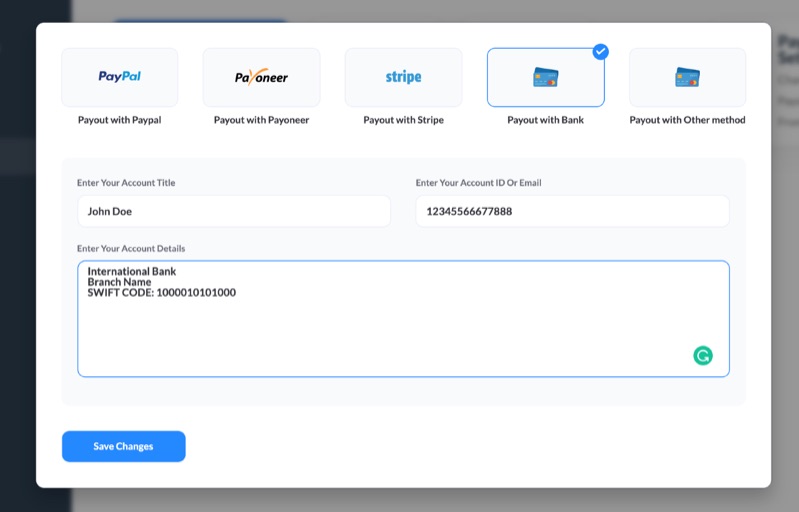 Once the appointment listing owner is ready to withdraw their earning they can easily request the full or partial amount.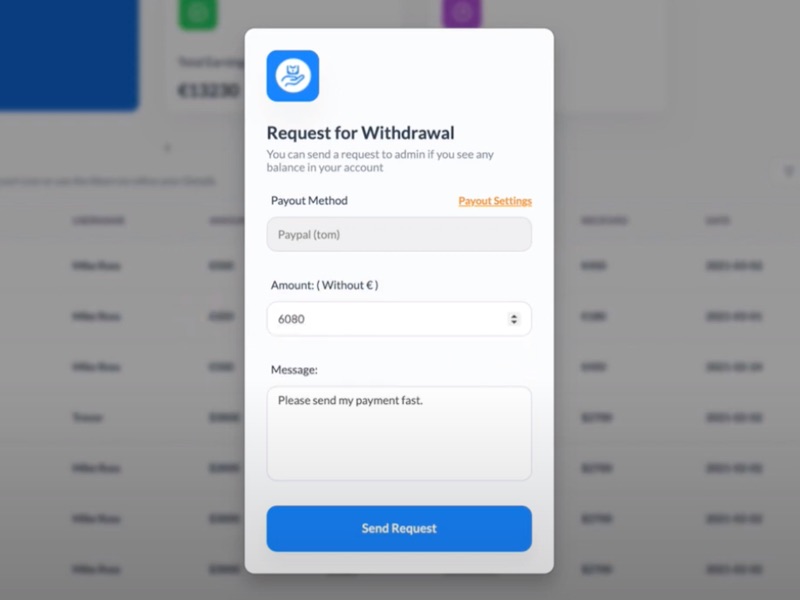 8. HOSPITAL/CLINIC LISTINGS PAGE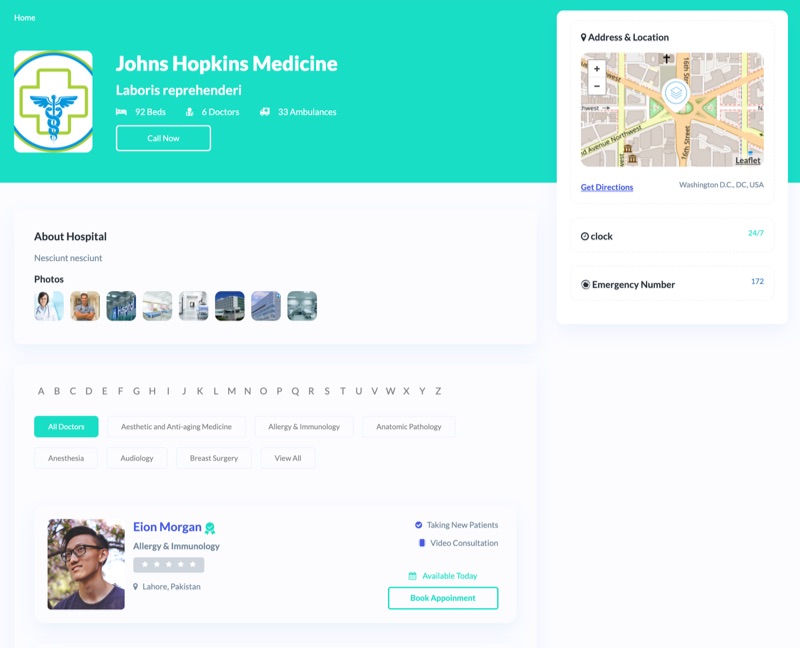 Each hospital listing can display not just contact details but also all the available doctors and can be filtered based on their specialty.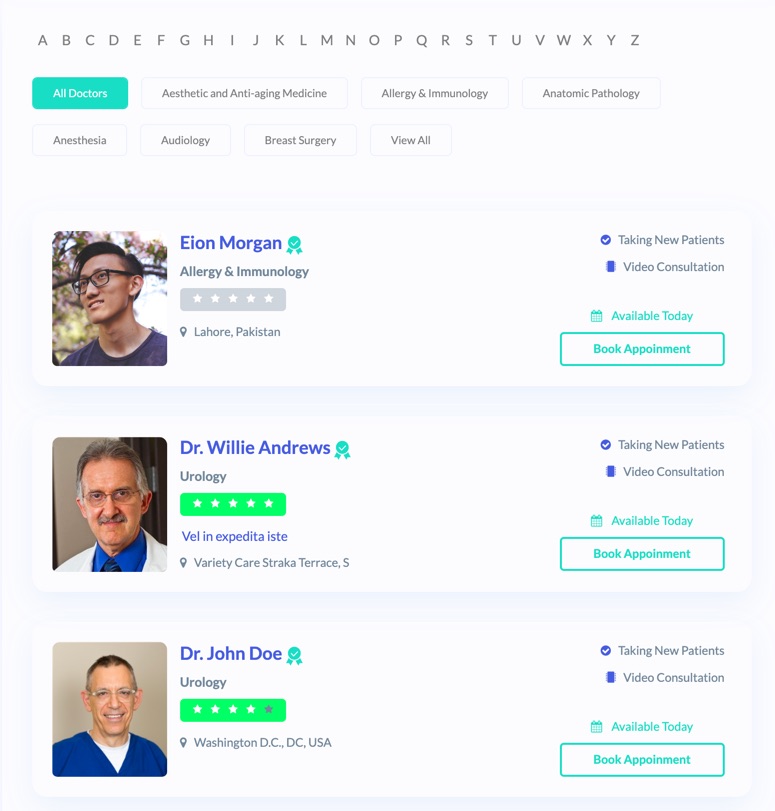 Thanks for your interest in learning about MedicalProWP. We will be updating this post regularly with more relevant information.