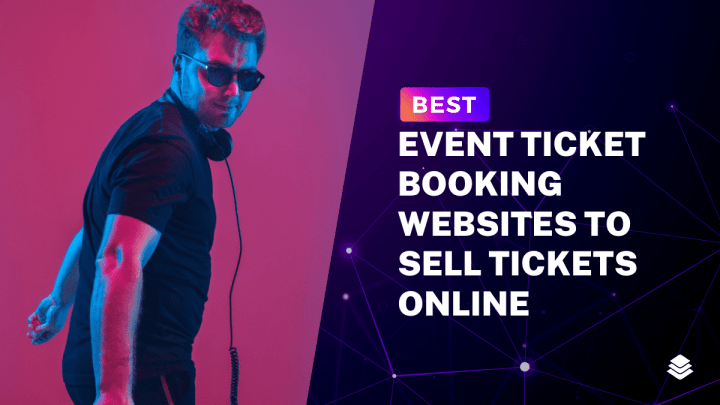 Are you looking to create an event ticket booking websites and sell event tickets online? But don't know which website to use? There's a lot of choices out there and it can be overwhelming. Here are the top websites that offer different benefits so you can choose the one that best suits your needs.
list of the Event SITES to SELL tickets online
Eventbrite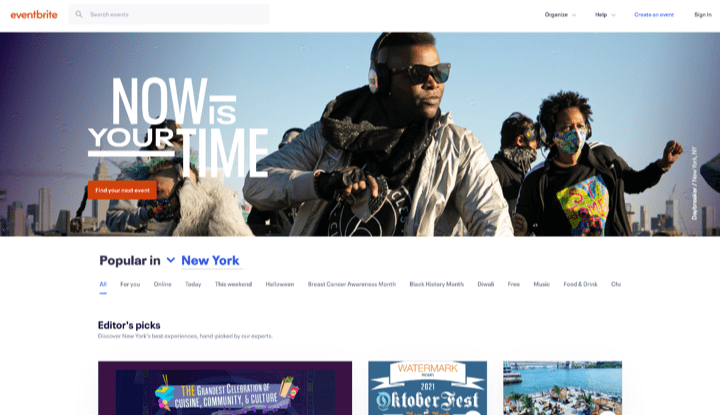 Eventbrite is an easy-to-use website that allows registered members of their site to create events of all types. They have everything included from ticket sales management tools, e-ticket delivery, and customer support all in one place.

Ticketmaster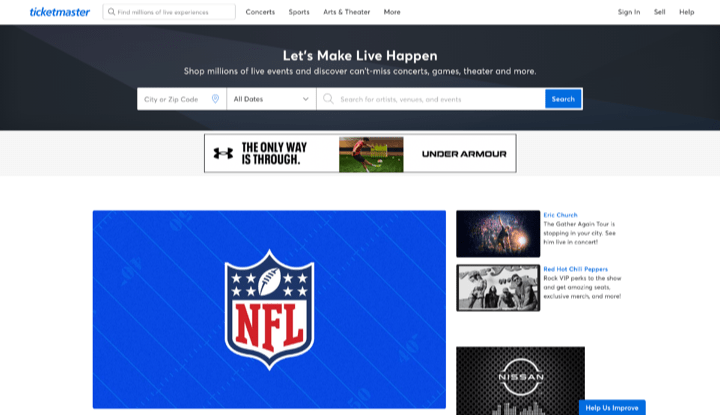 Ticketmaster is a ticket sales company that provides live entertainment events. Today, Ticketmaster has become one of the most popular ways people buy tickets for concerts or sporting events. It sells over 200 million tickets every year. Tickets are sold online as well as at physical stores like Walmart and Target.
Meetup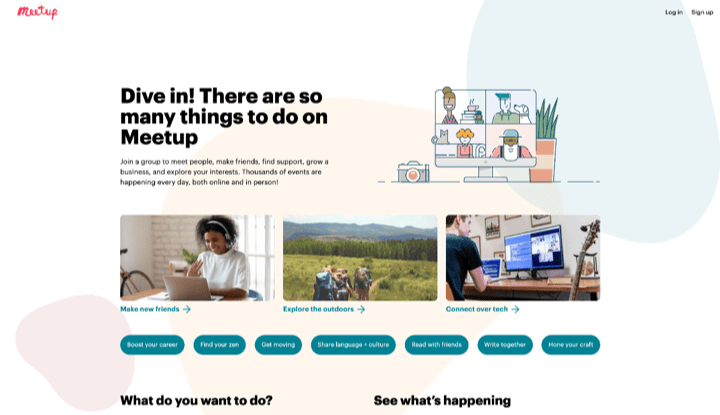 Do you like to meet new people? Do you like learning about your city or industry? Meetup.com is a great way to find out what's happening in your area and make connections with other professionals. It can be difficult to network at large events, but Meetup groups are more intimate so it's easier for everyone! Plus, they're FREE! If there isn't a group near you that interests you, start one yourself.
allevents.in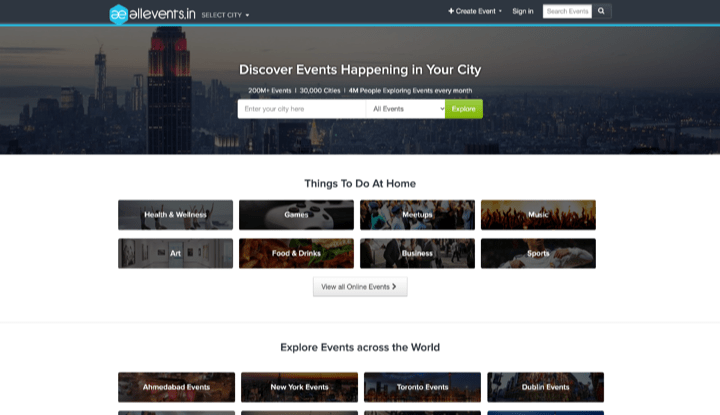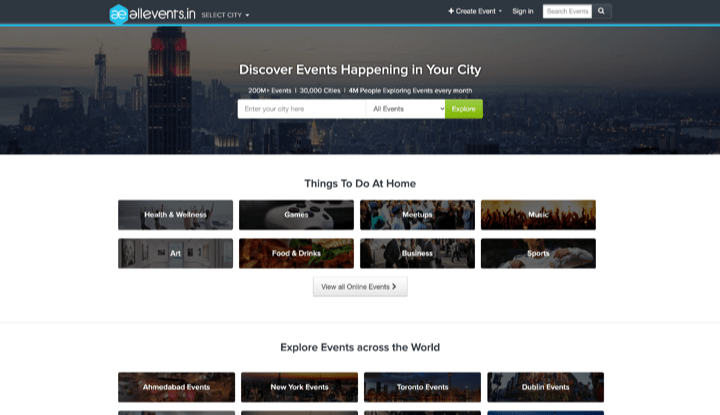 Allevents.in is a one-stop solution for everything event-related. Find and book tickets for conferences, seminars, exhibitions, and other industry events happening across India.
Stubhub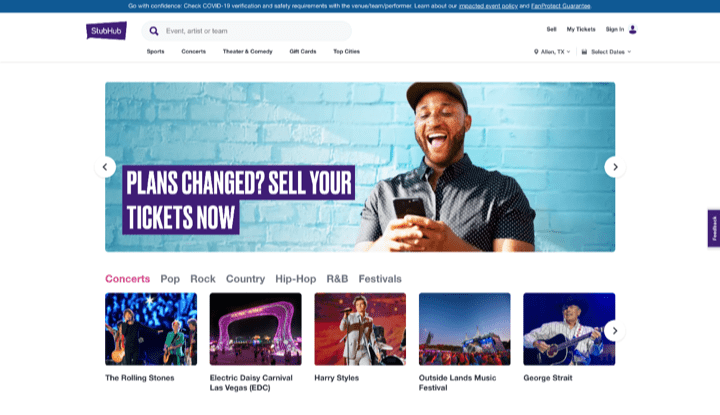 Stubhub.com is a website that allows the resale of tickets to any event, sporting or not. Stubhub was launched in 2000 and has been around for 17 years. They have sold over 150 million tickets across the globe.
10times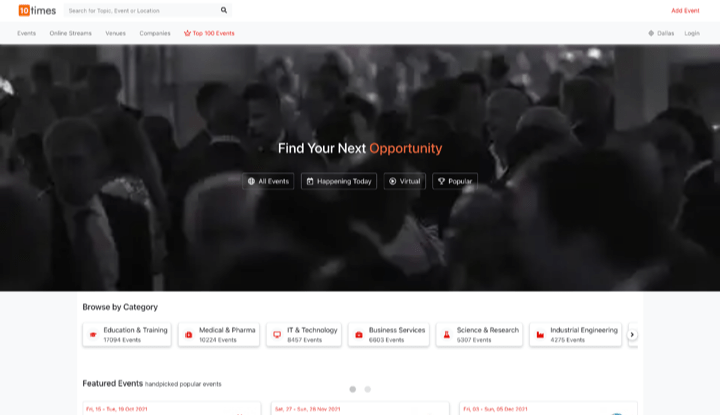 Are you ready to make your big idea happen? 10times.com is the platform for entrepreneurs, marketers, professionals, and event organizers to find collaborators. Whether you are looking for an investor or a co-founder, 10times will connect you with the right person. You can also use it to showcase your skills by posting projects that need help (e.g. graphic design).
stayhappening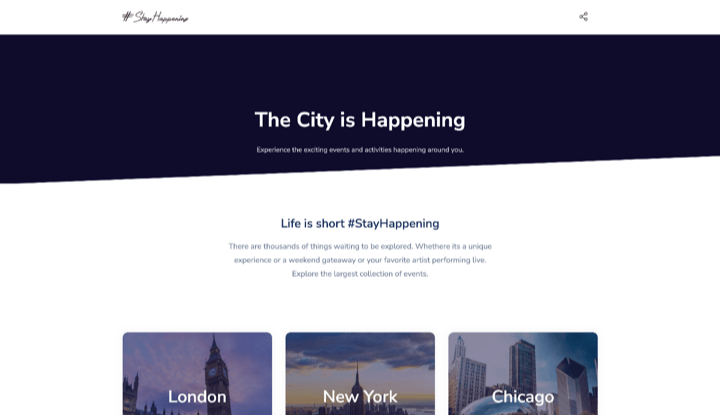 Stayhappening is a platform that connects event organizers with professionals and local businesses in their area. Also, the website provides a perfect opportunity to volunteer to contribute their skills and expertise while meeting new people in person.
In conclusion, now that you have reviewed all the top event ticket booking websites, it's time for your next step. Create your event on one or more of these sites and before you can start promoting your event. To sell your tickets get creative and use different tactics to increase how many people buy them. Here are some awesome tips from Eventbrite themselves about How to Sell More Tickets to Your Event and Double Attendance.
If you like to create similar events ticket booking websites like shown above you can check out our Best Event Directory WordPress Themes & Plugins article.