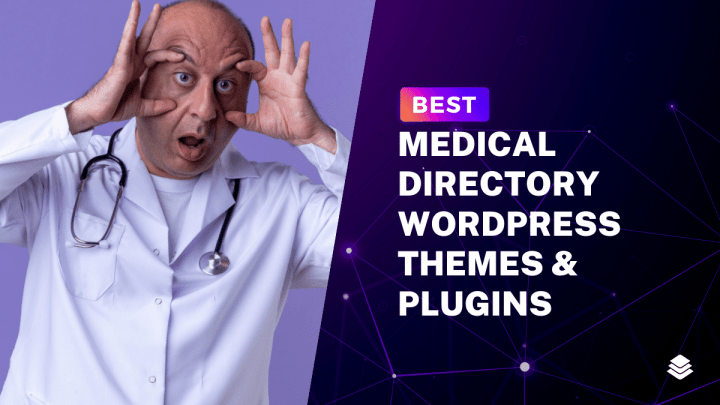 Do you want to create a medical directory website aka Find a Doctor and Appointment Booking platforms like ZocDoc, Healthgrades, WebMD, Practo, Oladoc, etc? If yes, then you are in the right place.
Whether you want to create a nationwide directory website or a go local for a niche market for example New York Dentists Directory, Find a Cardiologist in India, or Online Directory for Plastic Surgeons in the UK it's all possible.
This article lists the best WordPress directory themes and plugins designed and developed for the medical and healthcare industry to help you validate your idea for fraction of the cost.
1. MedicalPro – Healthcare Directory WordPress Plugin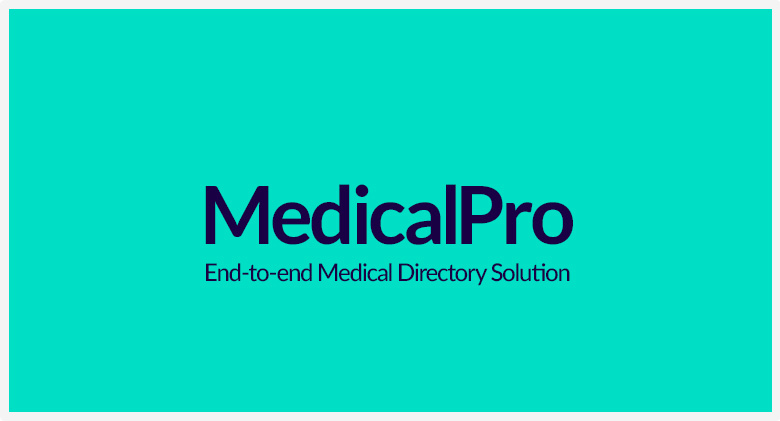 MedicalProWP is a medical directory WordPress add-on for ListingProWP. It's an end-to-end healthcare directory solution.
The new appointment booking system has been introduced in MedicalProWP with a Digital Wallet to collect payments for Video Consultation appointments.
Doctor's profiles can include multiple locations, insurances, awards, languages, etc. Even separate hospital or clinic listings can be added to list all the associated doctors with a specialty filter.
Last Updated: April 2021
2. ListingPro – WordPress Directory & Listing Theme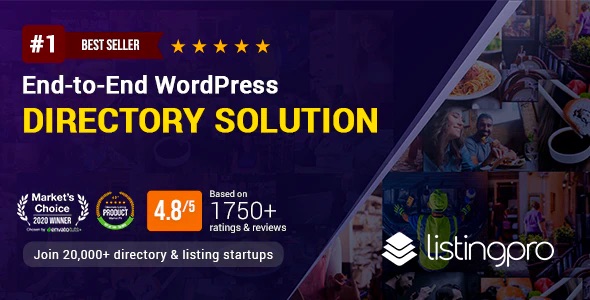 ListingProWP is the industry leader providing the #1 best-selling end-to-end directory & listing solution for WordPress. It doesn't need additional paid plugins unlike most of the other options available on the market, where you pay for extra plugins that are not even suitable for building directories. With over 20,000 users from 200+ countries makes an ideal choice for many who have little to zero technical background. Over 1800+ raving 5-star reviews, and may for our support, you can't go wrong.
Year Last Updated: 2021
3. Doctreat – Doctors Directory WordPress Theme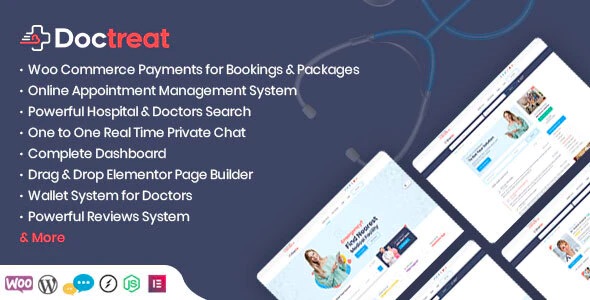 Doctreat is a healthcare online solution for patients. This theme is created with an idea to address the medical and health-related issues posted by patients and doctors. It has exciting features and excellent code quality. It has been designed and developed after thorough research to cater to the requirements of people who are interested in building user-based directories. The design is contemporary but at the same time, it focuses on usability, visual hierarchy, and aesthetics to ensure easy navigation for the end-users.
Year Last Updated: 2021
4. Medical Directory – Hospitals & Doctors Listing Theme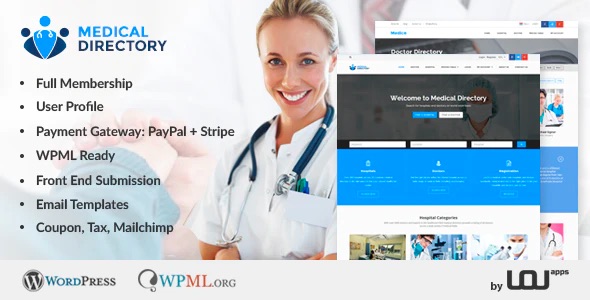 Medical Directory is a hospital and doctor listing WordPress theme with a front-end listing submit option. User can log in and register create their profile, manage and publish listing from their front-end user page. This theme supports any WooCommerce payment gateway and WooCommerce subscription
Year Last Updated: 2021
5. Business Directory Plugin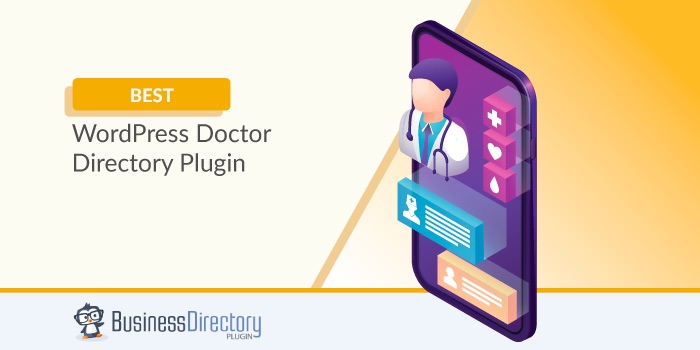 Business Directory Plugin is a free WordPress directory plugin available to create any directory including a basic healthcare directory. There are premium add-ons available to enhance the features.
Year Last Updated: 2021
Out of all the above MedicalProWP is the only end-to-end Medical and Healthcare directory solution for WordPress which is a plugin developed for ListingProWP.