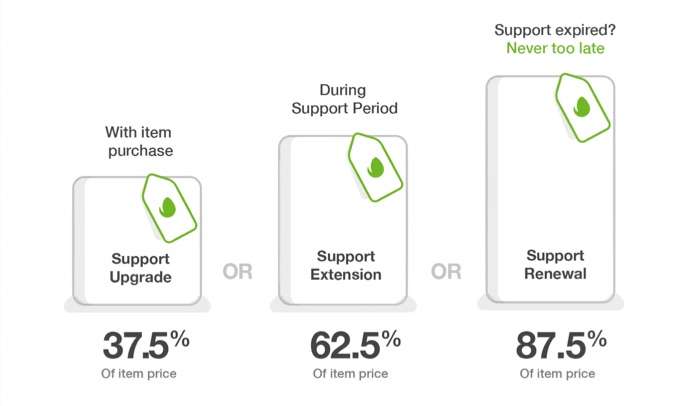 IMPORTANT NOTICE
All FREE demo plugins (ex. DrivePro, CBDPro, WeddingPro, etc) require an active ListingPro WordPress Theme support license.
Support is one of the things that you regret not having when you really need it. We always try our best to give highest level of customer support to all our customers. Even if your support is expired you can reach out to us if there is a bug or issue in our product and we will never ask you to renew your support.
The regular price to renew support after it expires is $49 but for when you purchase the license you can upgrade the license for additional 6 months support for only $21.
Below is a quick snapshot of how much YOU CAN SAVE!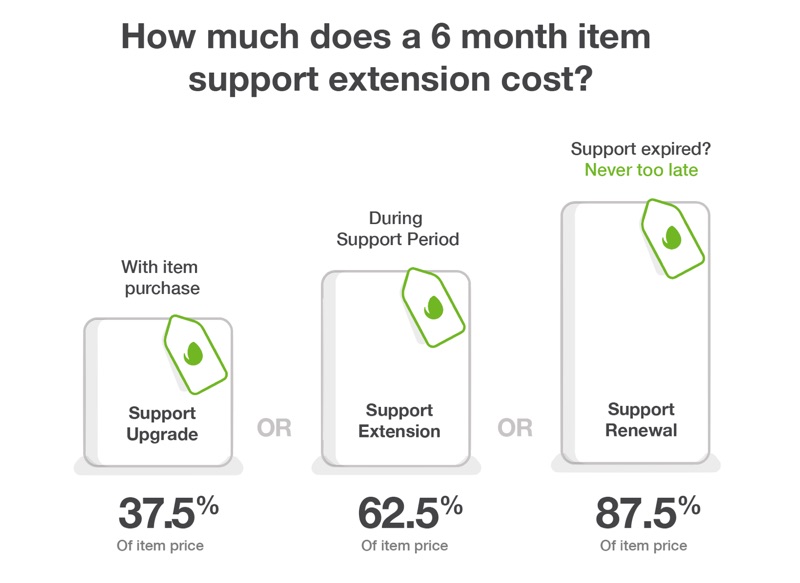 Let us give you a brief idea on how much you pay for 6-12months when you normally purchase ListingPro. Also be advised that this price is set by Envato Market and we have no control over this.
Price difference
Price After On Sale Price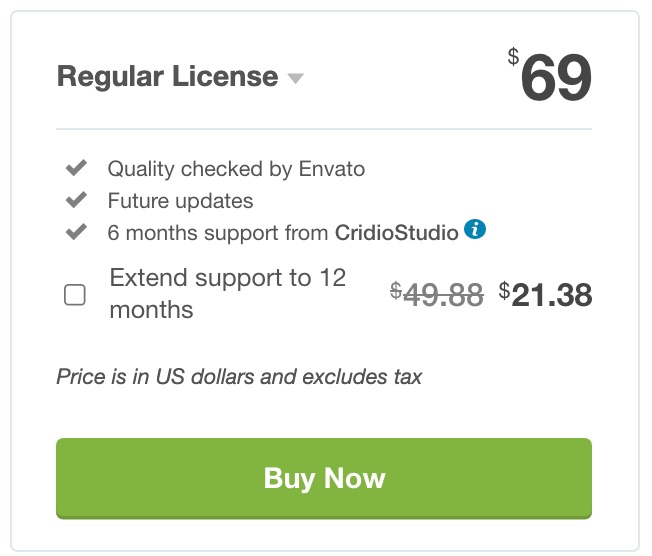 On all new ListingPro license purchases you get a free 6 months support included.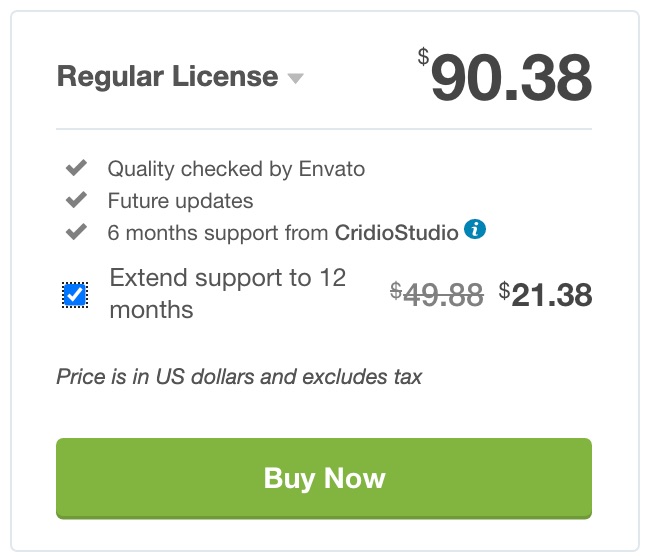 Upgrading to o additional 6 months support when purchasing the license you only pay $21.38 extra instead of $49.88 so that's 37.5% of the item
When you are going to just extend or renew license you will still save.