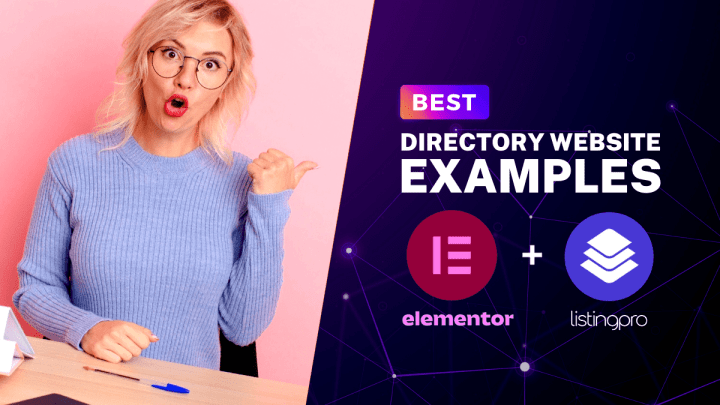 Are you looking for real examples of directory websites created using Elementor Page Builder and ListingPro Directory WordPress Theme?
Then we have a good news for you! This article features the best examples of online directory websites created with ListingPro and Elementor.
1. tennis courts around the world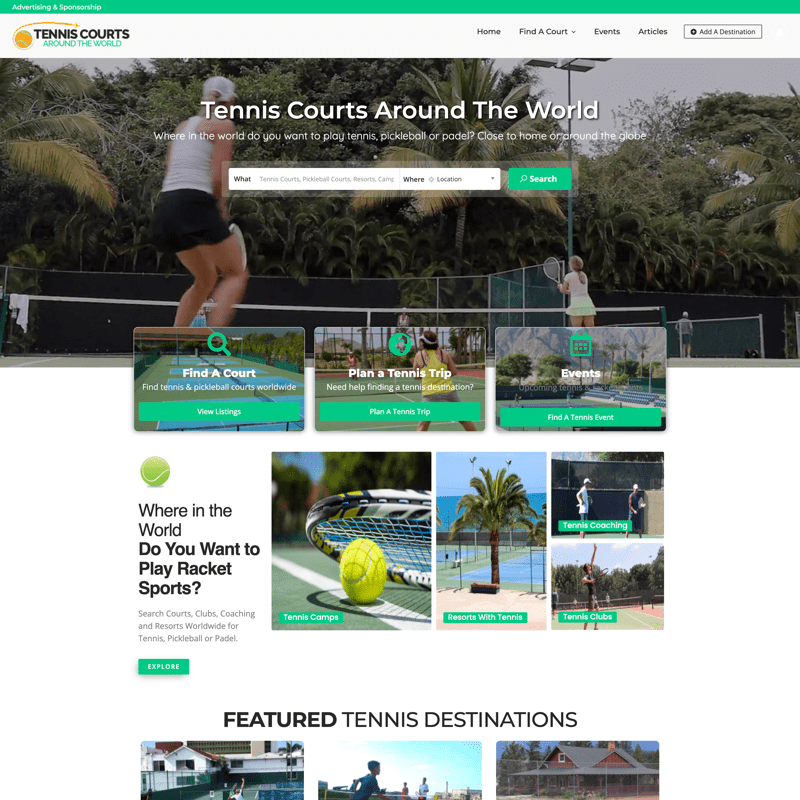 Tennis Courts Around The World is the ultimate destination for all your tennis needs. They are constantly traveling and updating their listings so you know where to play. Plus news about courts & resorts worldwide (including reviews from players), clubs that offer lessons or just good old fashioned fun in general.
---
2. Moto Peets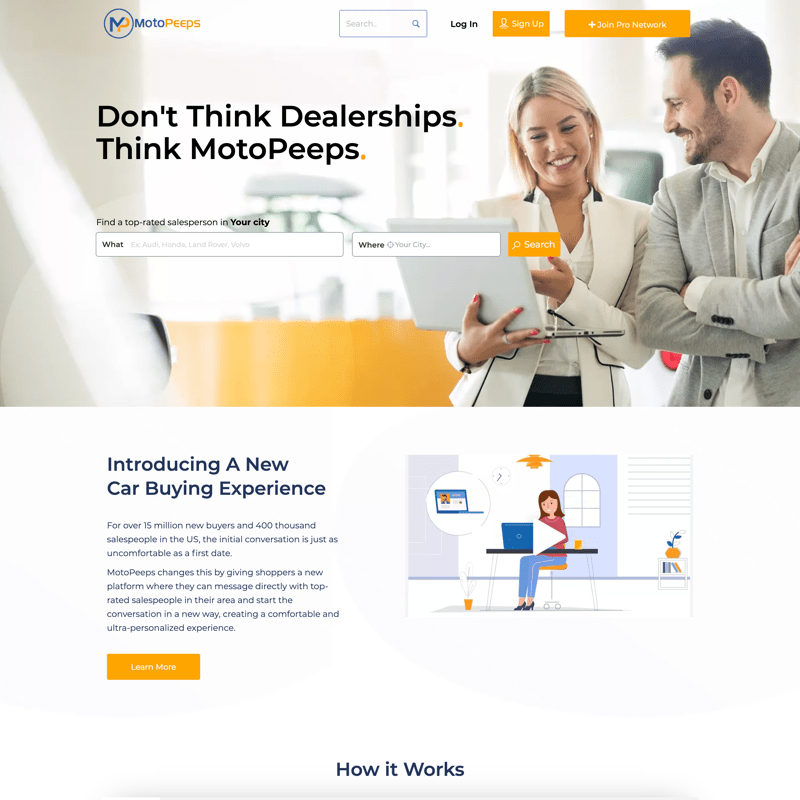 MotoPeeps is a game-changer for car shoppers, who can now connect with top rated salespeople in their area and start the conversation differently. The platform creates an ultra personal experience by making it easy to message without having any previous contact information available which makes you feel more comfortable than ever before while seeking out new cars!
---
3. south west wedding vibes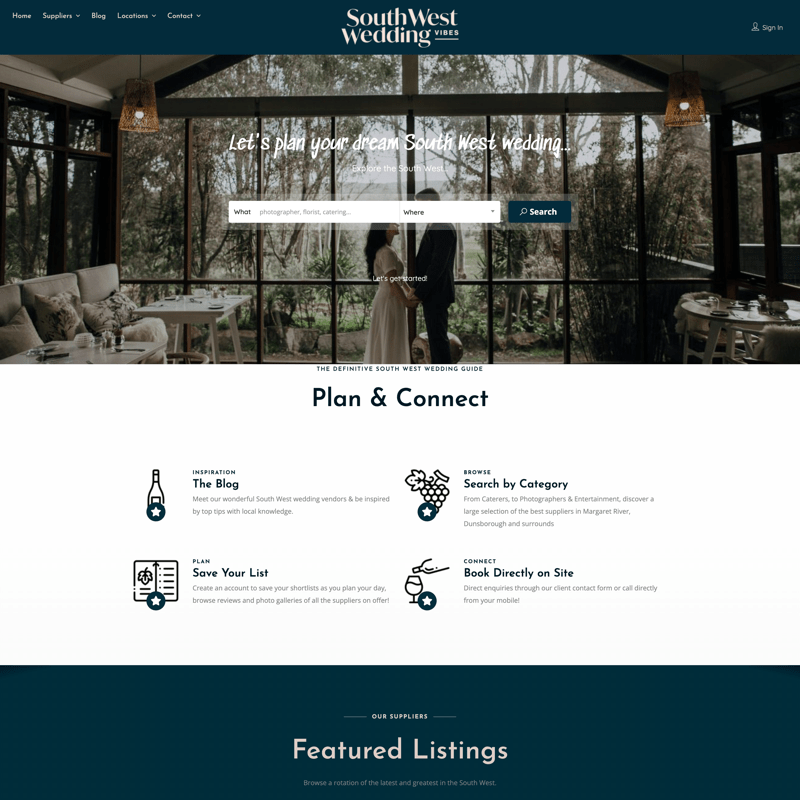 The SouthWest Wedding Vibes has a variety of stunning landscapes for those wedding photos that encapsulate the love and feelings on your special day. Whether it is an earthy or forest location, you will find what suits your style in this area!
---
4. neckaralb online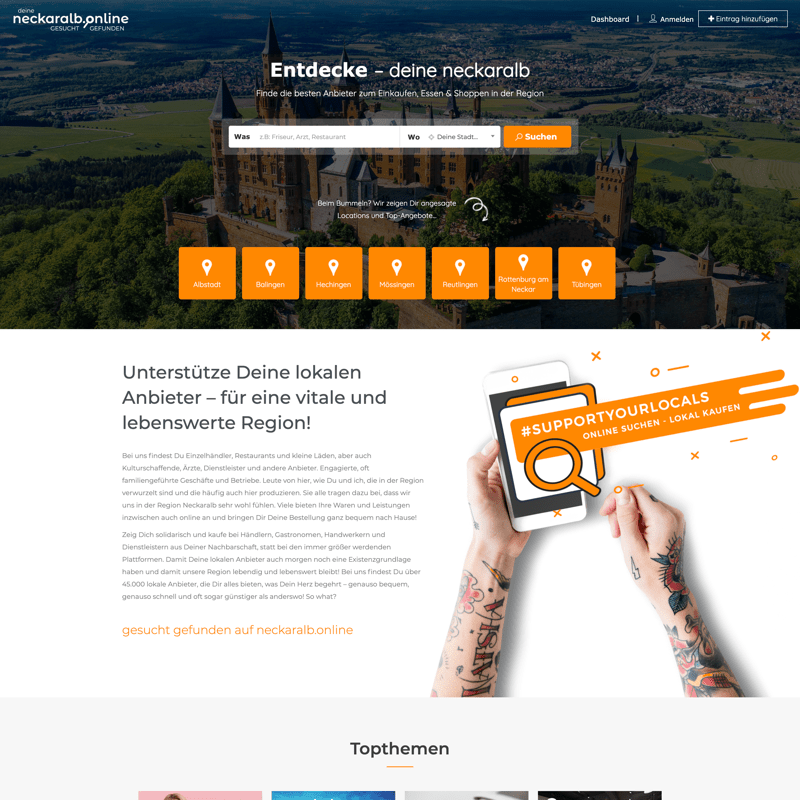 Neckaralb.online is the most comprehensive local search engine for Neckargems that allows you to easily find what's near your location, be it restaurants or craftsmen in any field imaginable! With over 45000 listings of companies from all around our area we have everything covered so when curiosity strikes just click on one button and get going – no more scrolling through pages looking at numbers only up vague names like "Bank Of America"
---
5. WEDDING KENYA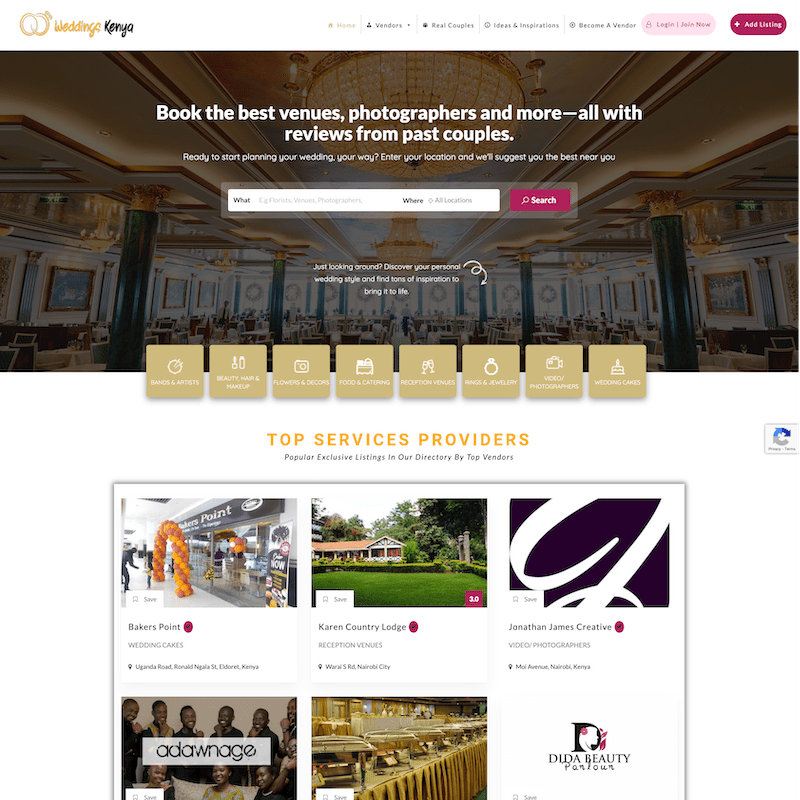 Weddings Kenya is the number one destination for engaged couples to find and book all of their wedding day needs. The site offers detailed reviews, photographers, multiple venue choices and more.
---
6. sports performance directory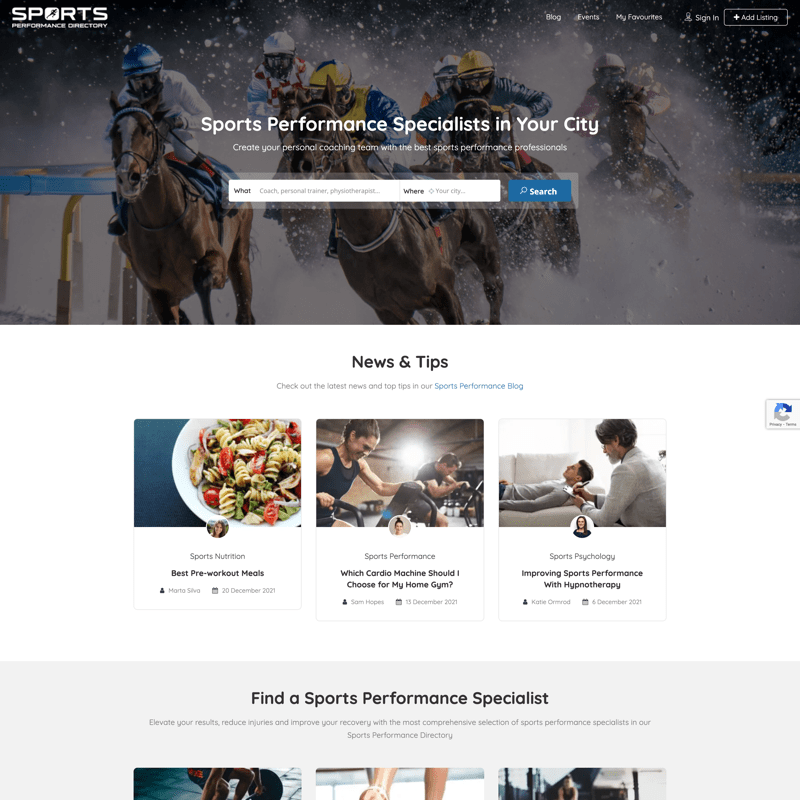 Sports Performance Directory is committed to promote grassroots sports and connecting athletes, clubs/teams with the best specialists in performance.
---
7. cueroconnect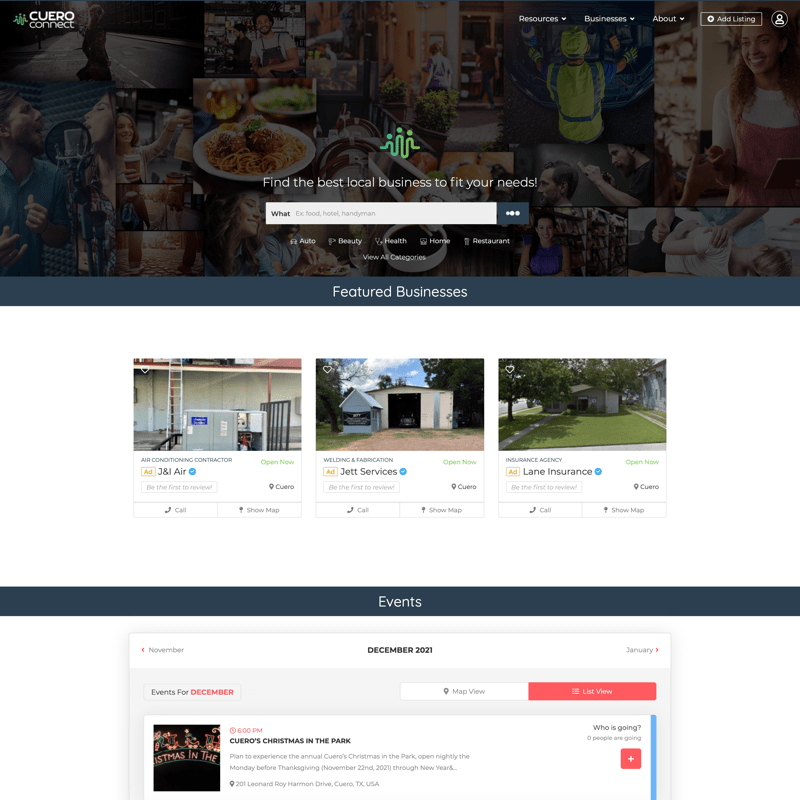 The Cuero Connect a platform designed to keep the community informed. The latest news, events and offers are all accessible on this one convenient platform.
---
8. leeway vacation rentals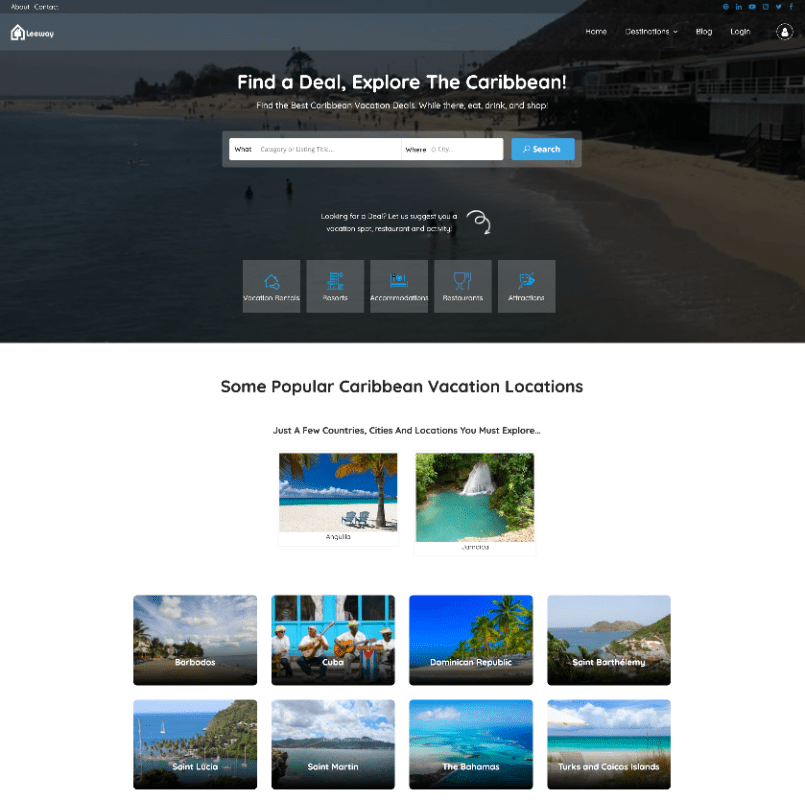 Leeway Vacation Rentals offers an ideal Caribbean vacation rental home, condo or bed & breakfast for all your needs. They also offer hotels and villas with the option of cooking at one's own private chef-prepared meals!
---
9. trip outside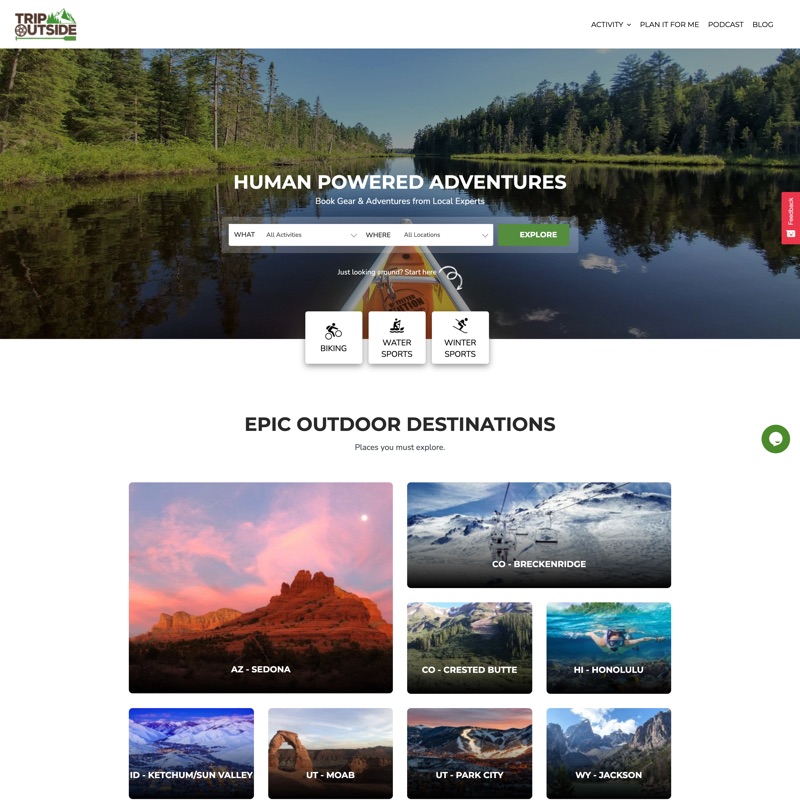 TripOutside is an amazing resource website for digital nomads and outdoor lovers. In addition, this directory website provides access to top destinations, trip preparation guides and helpful information about local outfitters that offer tours or activities.
---
10. MEDCARDS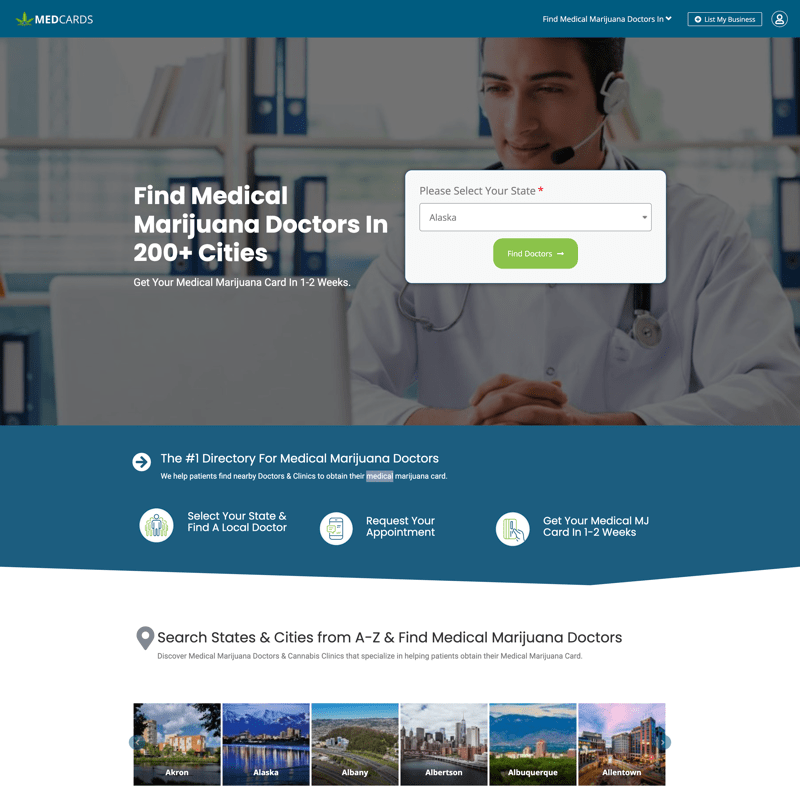 MedCards, a free directory that helps patients find the most affordable and trusted Medical Marijuana Doctors nearby – within seconds.
---
---
In conclusion, there are thousands of examples of directory websites built with Elementor and ListingPro WordPress Theme and we will add more in the near future. If you have a website using elementor with ListingPro please add it below.
Finally, to build your own directory website checkout our recommended collection of Best WordPress Directory Themes.