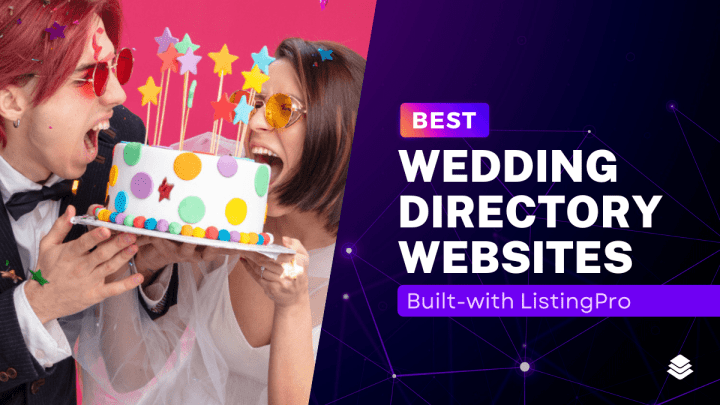 Are you looking for examples of the best wedding directories for inspiration? If so, you're in luck! In this blog post, we will share our picks for the top wedding directory examples.
Before we proceed, first let's understand what are Wedding directories or Wedding Vendor Directories? They are great resource for any wedding planner or c. These directory websites provide basic information on local vendors, entertainment options and more to help people plan the biggest day of their life with ease!
Whether you are building a new wedding directory for a client or starting your own, here are collection of some awesome Wedding directories for your inspiration.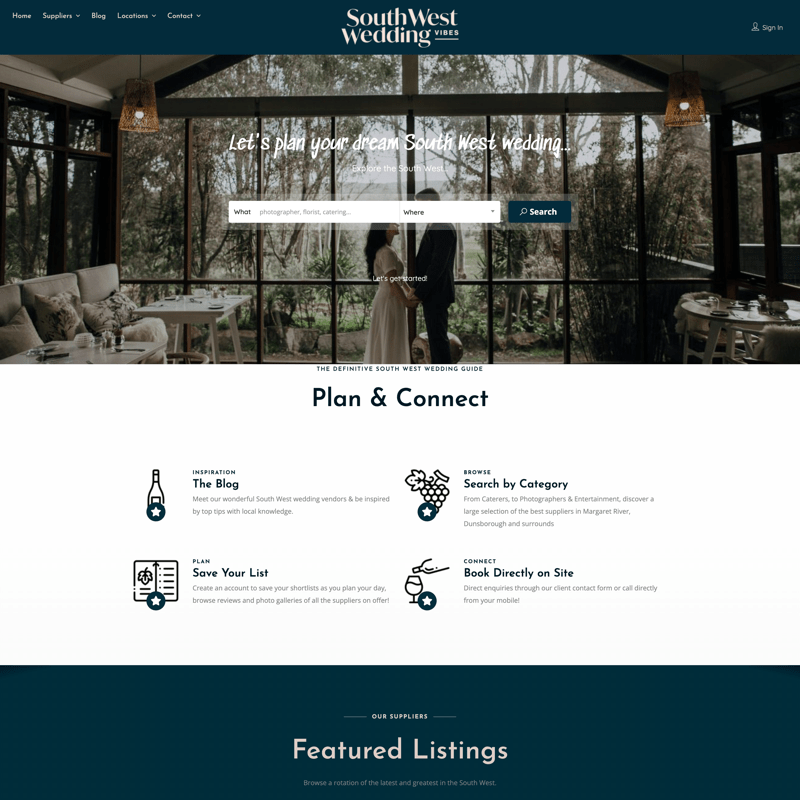 The SouthWest Wedding Vibes has a variety of stunning landscapes for those wedding photos that encapsulate the love and feelings on your special day. Whether it is an earthy or forest location, you will find what suits your style in this area!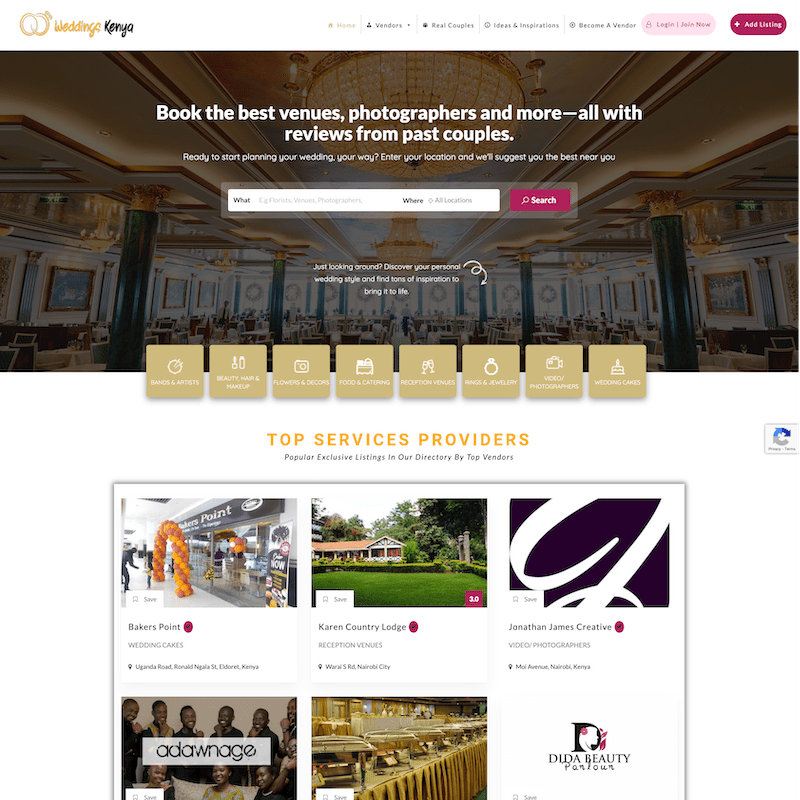 Weddings Kenya is the number one destination for engaged couples to find and book all of their wedding day needs. The site offers detailed reviews, photographers, multiple venue choices and more.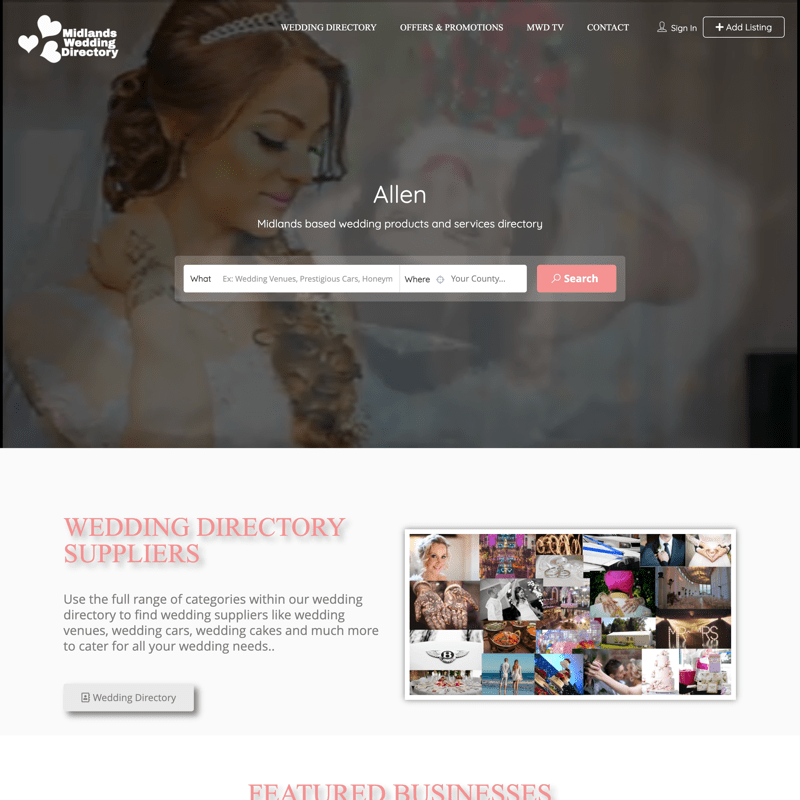 The Midlands Wedding Directory provides you with the latest information and resources to find all of the things you need to plan your dream wedding in and around Birmingham – West Midlands. They have a vast range of suppliers, from venues and cars that will make sure everything goes smooth.
In conclusion, the wedding directory examples we've shared in this post should give you plenty of ideas to pull from. If you are ready to create your own beautiful and functional wedding directory, feel free to check out WeddingPro, the wedding directory demo (one-click) for ListingProWP that will help you kick-start your project.
Our team is happy to assist with any questions or issues that may arise while setting up the perfect space on your website for vendors. Please choose one of the options below to proceed.
WeddingPro add-on requires ListingPro WordPress Theme installed and activated. Buy the license here.