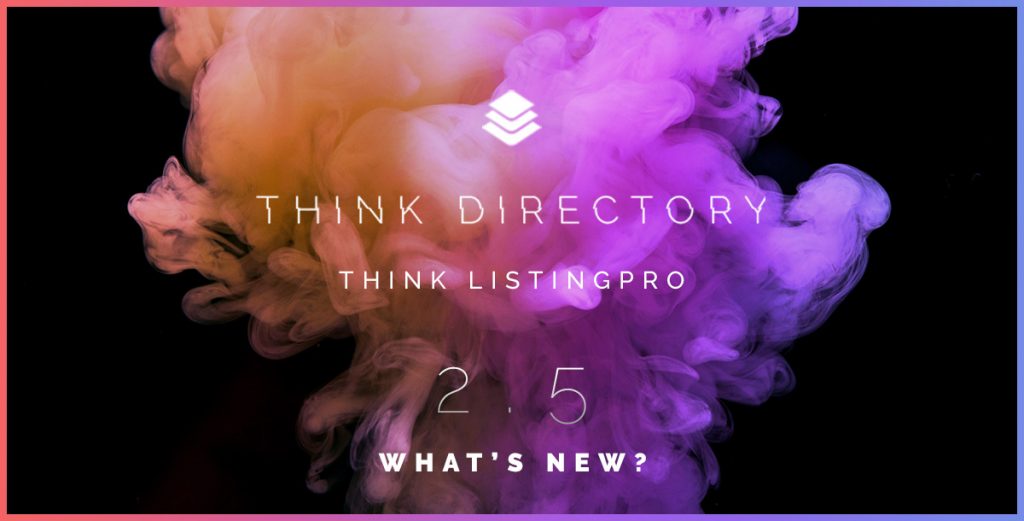 ListingPro 2.5 is now available for download!

Make sure to unlock the SURPRISE feature waiting for you.
Are you ready to build your NextGen online directory startup? With 2.5 release, you can take your ideas to the next level.
Here are some of the top features available in 2.5 release
Elementor Page builder
One of the much-awaited features for ListingPro is here. A lot of users including some top influencers have been waiting for this feature. We are so excited to inform you that ListingPro will now support the Elementor page builder which will allow you to drag and drop elements from front-end while having the live preview of what you are building.
---
WPBaker Frontend EDITOR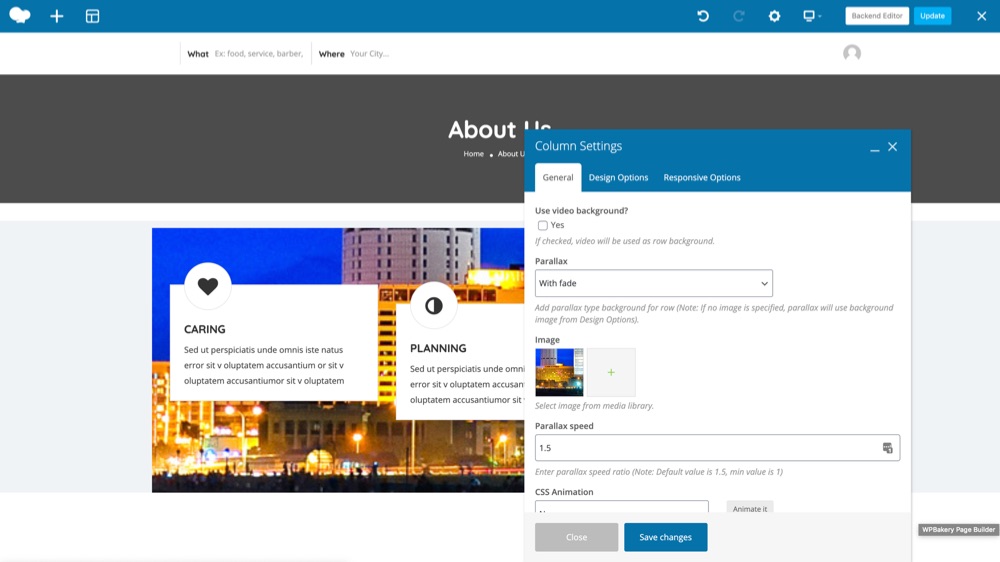 Even though Elementor is great we still have hardcore fans for WPBakery. So we have great news for them as well. With 2.5 release the WPBakery fans don't need to be left behind. You will now also have a front-end editor to spin pages much faster.
---
🗺️ Open STREET Maps (FREE)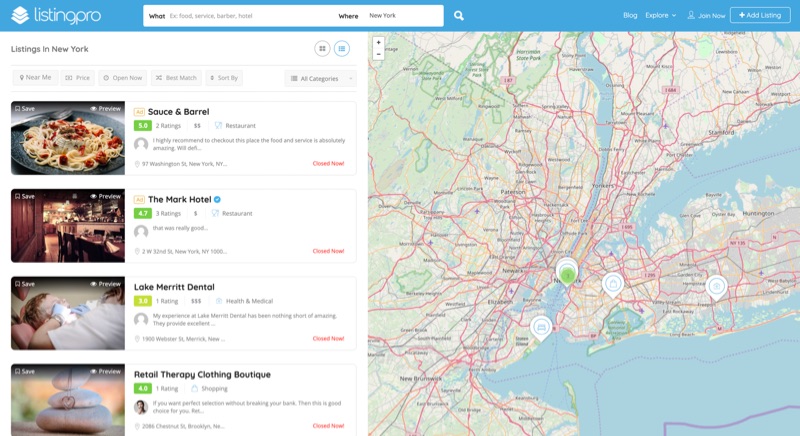 No more worrying about paying for Google Maps just for getting the map working in your directory. OpenStreet map will work for you right out of the box and all you have to do is make sure Map type is set to OpenStreet map.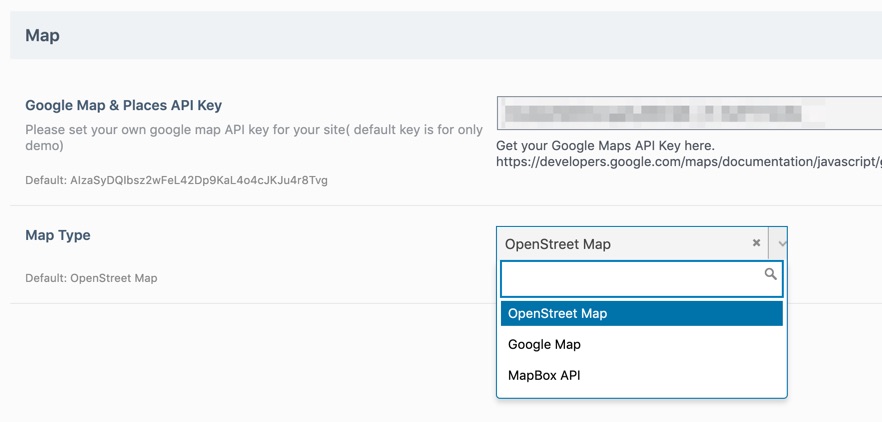 You will still need Google Maps for other features such as Near Me, AutoFill, Auto-Locate and so on. But with OpenStreet maps, you can save a lot and not have to worry about going through the trouble of creating an API or paying anything just for having a map.
---
⭐ Advanced Multi-Criteria Ratings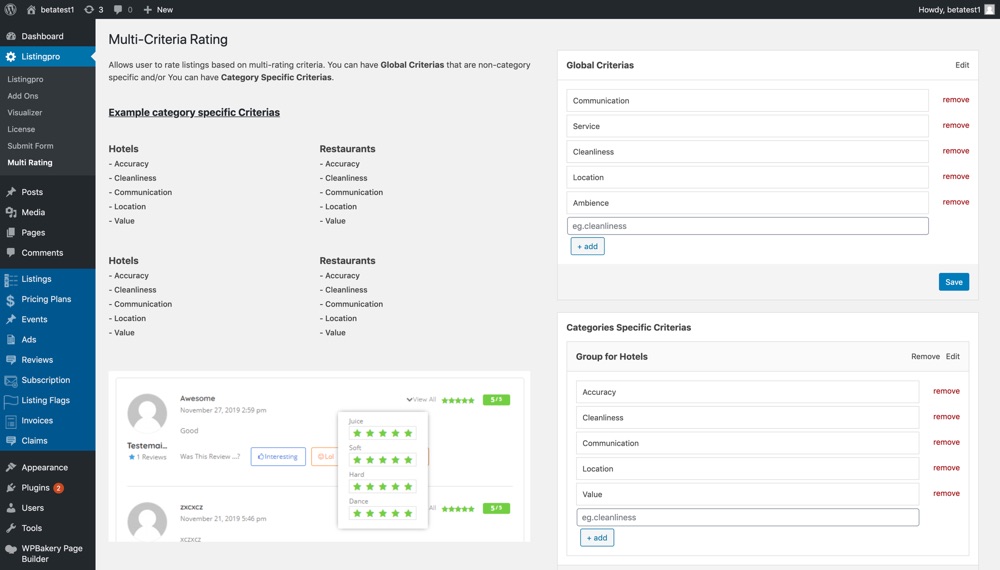 Reviews & ratings is a core feature of a directory without it visitors cannot really share their experience about any business. Of course, ListingPro had reviews & rating feature from day one and later we introduced a simple multi-criteria rating option to allow admins to have up to 4 different criteria but those were all global. With 2.5 release, we are introducing the Advanced Multi-Criteria ratings which will allow admins to create unlimited criteria but also different groups of criteria for different categories.
So if you are a directory that has listings for various different industries such as restaurants, hotels, automotive, or healthcare it doesn't matter, you can have a unique set of criteria for each industry. Not all categories have unique criteria, so you have the option to create Global Criteria that will be applied to all categories that are not unique.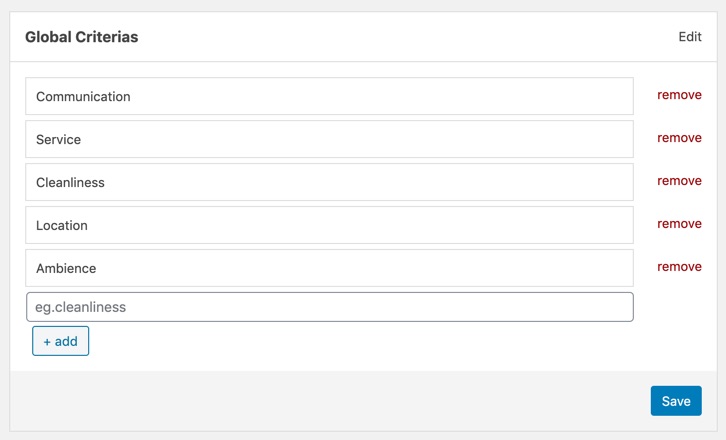 Let's take a look at a few examples. For the restaurant category, you can have different criteria that of a hotel category.
Restaurant
Taste
Cleanliness
Service
Ambiance
Price
Portion
Hotel
Service
Cleanliness
Communication
Location
Value
Parking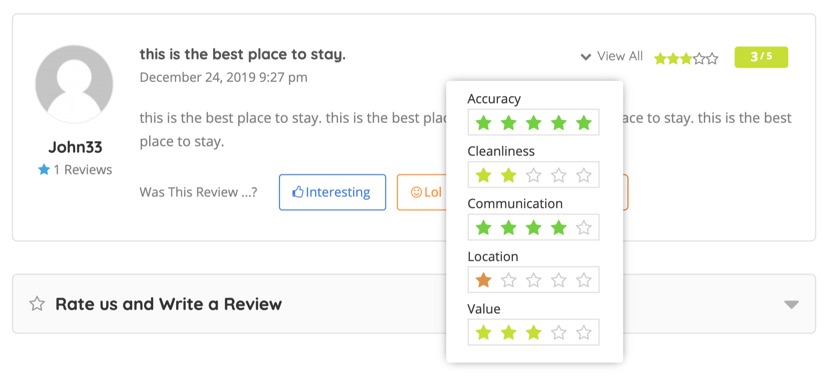 ---
Set Order Priority for Search Result
Now you will be able to set an order priority for the search results on the archive page.
Claimed
By Title (A – Z or Z – A)
By Date (Most recently published)
Most Viewed
Most Reviewed
Highest Rated
Random
---
Google Analytics for Business Users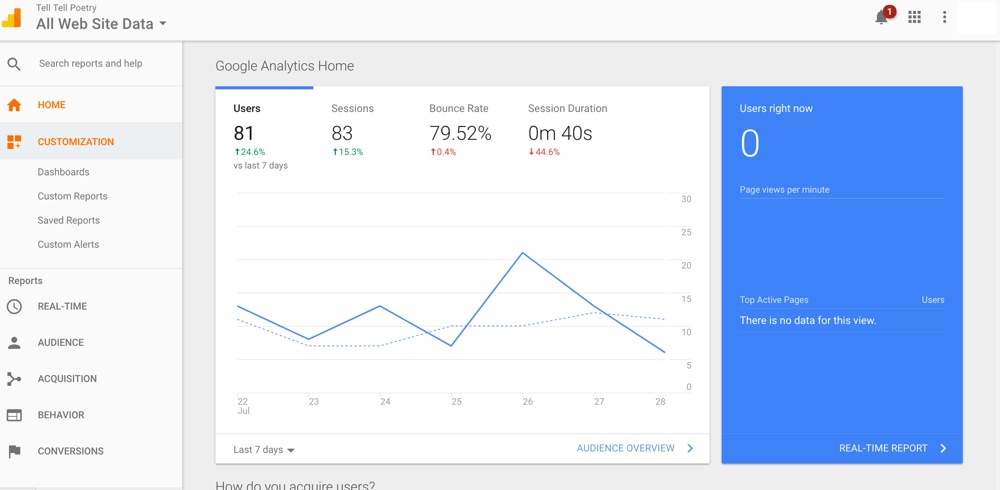 In addition to the insights provided by the default user dashboard that's available for listing owners out of the box, business owners can use Google Analytics to get insight into each listing. All it needs is a UA code provided by Google Analytics. It can also provide valuable insights that can help you to shape the success strategy of your business. Learn how many people are visiting your listing and from where. Additionally also learn how long they are staying on the listings.
---
✅ Claim now 2.0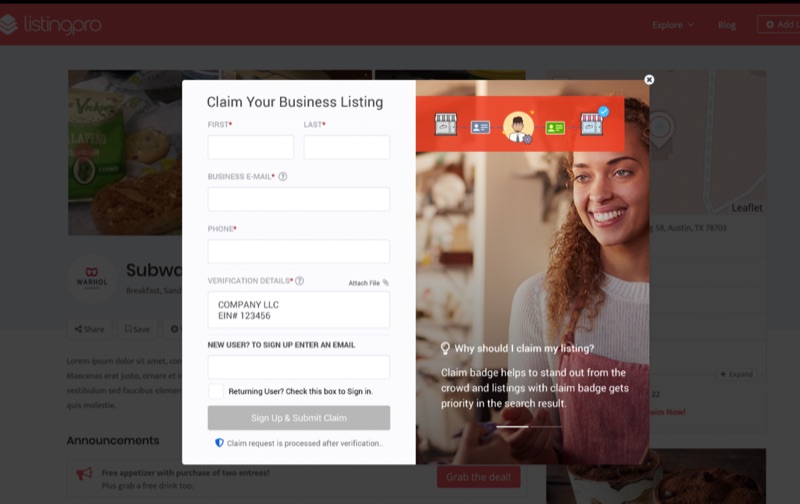 After getting feedback from our users we have totally redesigned the experience to claim a listing. User can now attach a file while submitting a claim request and also can either choose to signup or login if it's a returning user.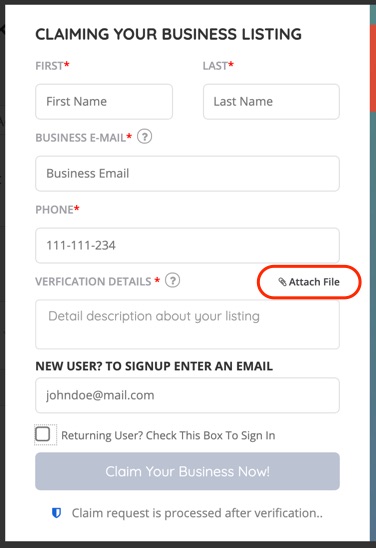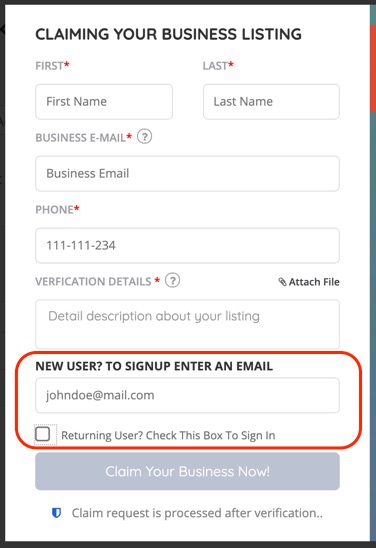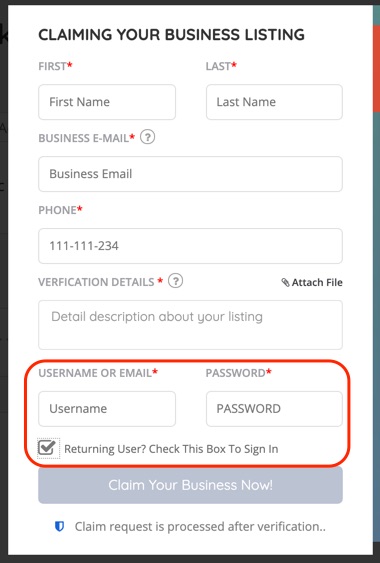 ---
🤑 Show MONTHLY BREAKDOWN of ANNUAL PRICING PLANS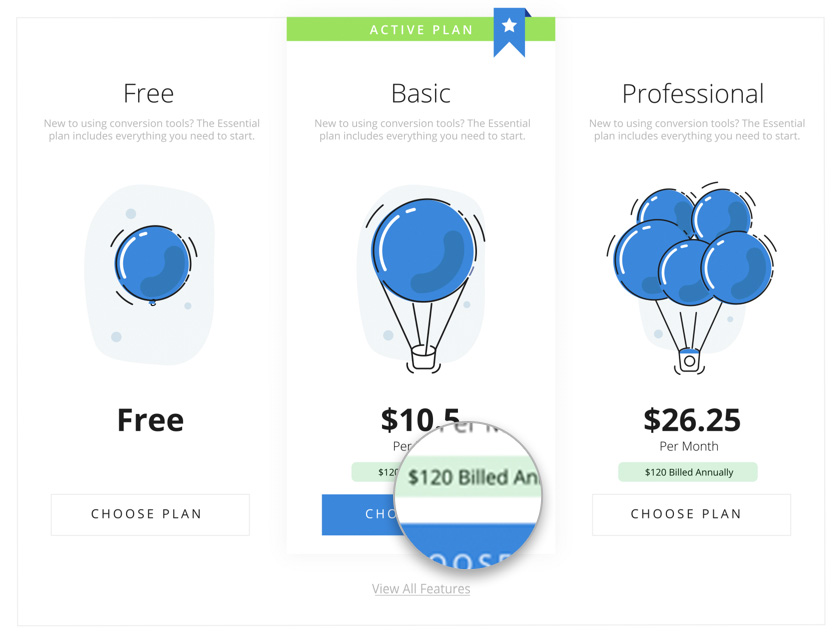 Annual pricing plans are broken down to display the monthly cost. Before if the annual cost was $100 it will show only $100 in big and bold font which could be a bit intimidating for the users. Instead now it will show the monthly breakdown first ($8.3) in big and bold font and also give the total annual cost below to help increase conversion rate.
---
Advanced FES Form Builder
Front-End Submission (FES) form is one of the top core features of a directory that allows business owners to submit their business listings. ListingPro had this feature built-in in from day one. But before 2.5 you were able to do very limited customization by adding custom fields and features. But with 2.5 you will be able to use a drag-and-drop form builder that gives ultimate control over how you want to build your entire front-end listing form for any industry. We even designed it in a way that it looks and feels very familiar to all native WordPress users.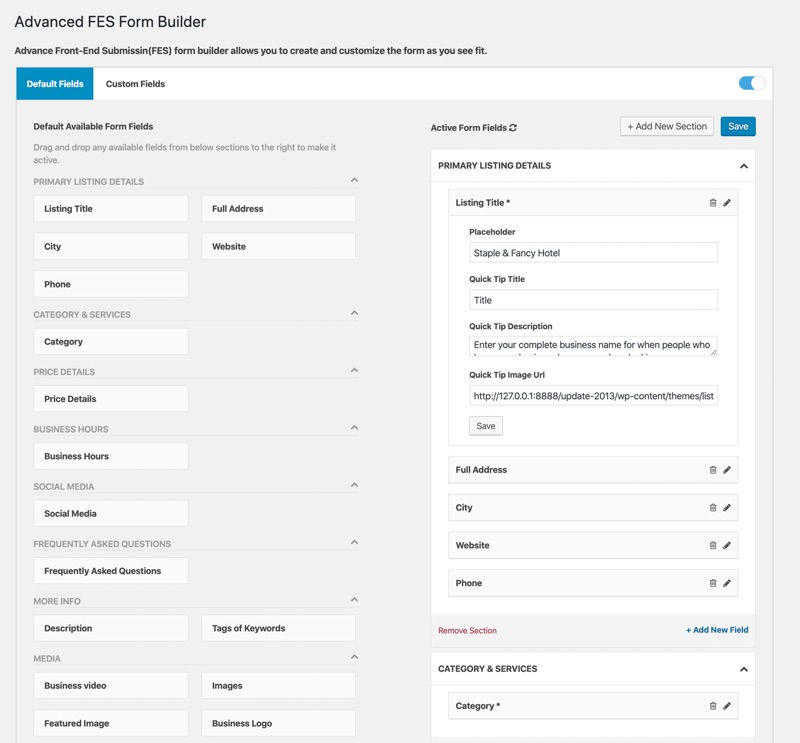 ---
Custom Lead form builder
An easy drag-&-drop Lead form builder gives full control over how you or your users want to build the lead form on listing details page for any industry. There are all types of fields from simple text to advance range fields that can be created.
---
Events calendar
Event Calendar is another major feature in this release. It comes with various different styles such as full calendar view, split view, and more.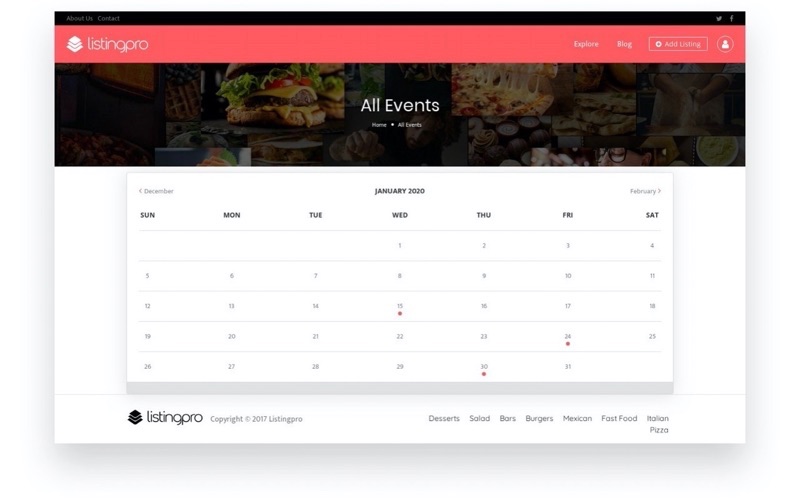 ---
📅 Appointments Booking
Whether you are running a directory for Tax Accountants, Dentists, Lawyers or for any kind of business that needs to accepts appointment booking, you can now allow your business listing owners to accept appointments using our free built-in simple appointment booking feature that takes no time or technical knowledge to setup for you as an Admin or for your business owners.
How can a user book an appointment?
From front end users can switch between calendar view or individual day slider to find the right day and time slot. Once they find it they can enter their details and submit. The requested appointment time slot will be removed from the available slots. Only if the listing owner decides to cancel the slot until the slot has been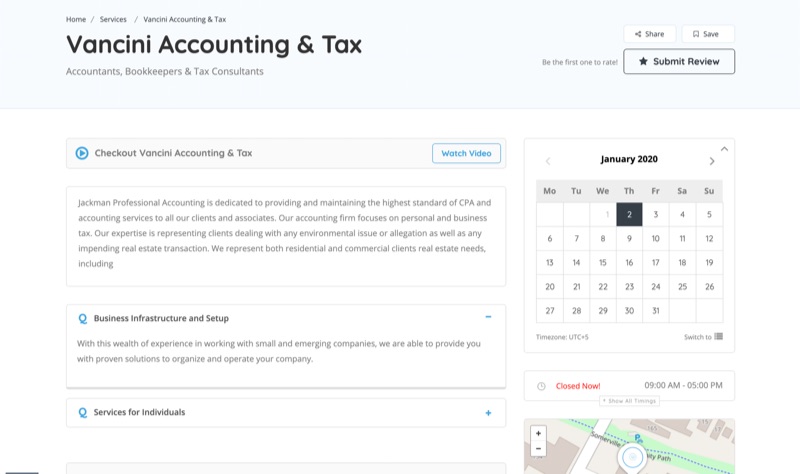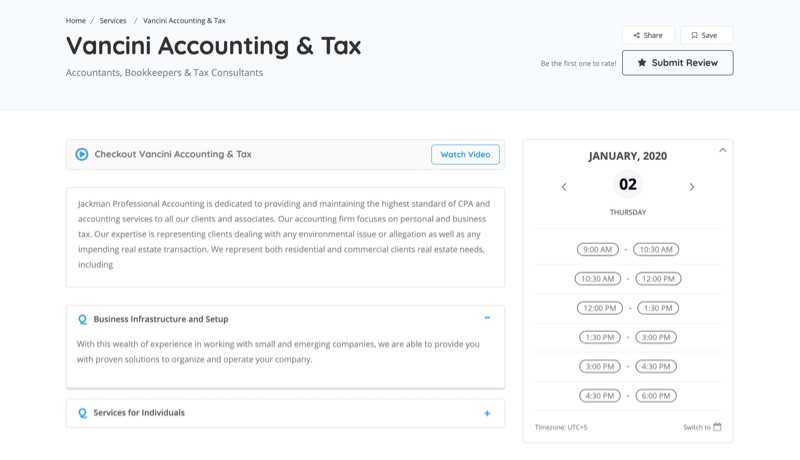 How does listing owner approve and manage appointments?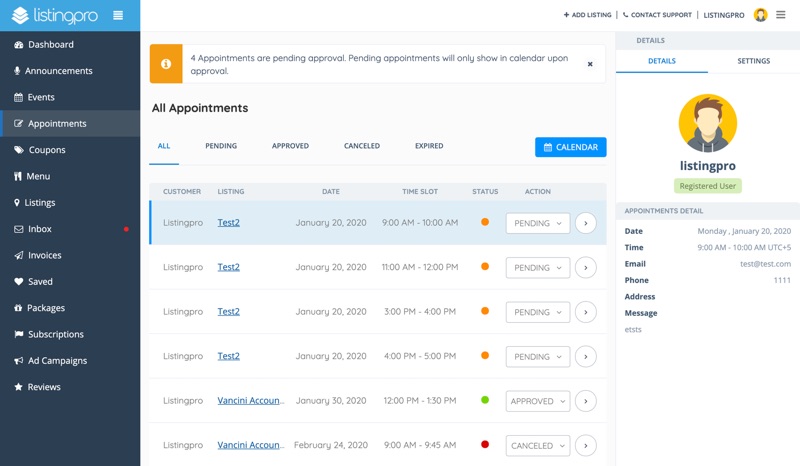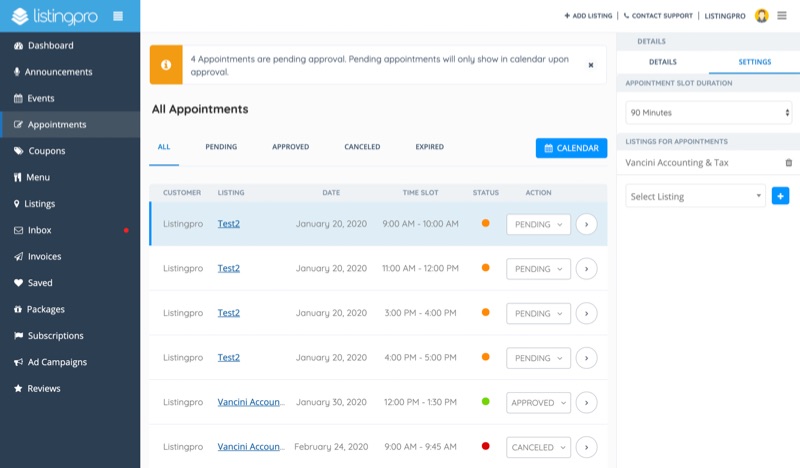 From the listing owner dashboard, a user can approve or cancel a pending request and click more to view more details of the user who requested an appointment in the side panel.
Switch to calendar view to see all the approved appointments.
Please Share to Unlock This Surprise Feature!
👇🏻
The more you share the more we share!
Unlock above feature to help us reach our next milestone of

300 SHARES

We will reveal our next feature.
Also, don't forget to leave a comment below.