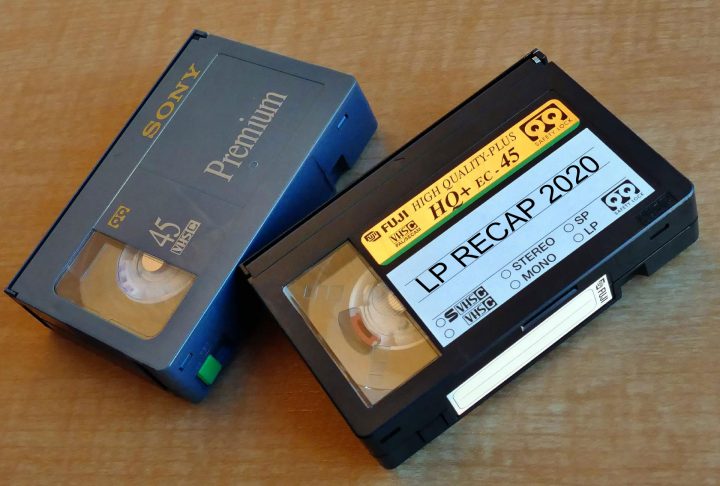 It's hard to believe 2020 is over. A lot has happened in 2020 and we all have lost and gained something or someone. In many ways last year was overwhelming for everyone around the world. It felt like we all had united during this pandemic as if there was an Alien invasion. At least with Aliens it would be super exciting to watch them and their fancy spaceships but with the pandemic it was an invisible enemy and you had no idea when, how or where it will attack.
Hopefully soon we can all put this behind us and focus on the better days a head of us.
SUMMARY
Like for everyone this was also a very challenging year for us as well because we had all our team working remotely for most part of the year and on the other hand it was the most productive year for us as we were not only able to release Version 2.5, a major update (Read What's New in 2.5) during the start of the year (Jan 3rd, 2020) and gave 17 updates (See Update Logs) and closed with a v2.6, which was mainly focus on fixing bugs and also many minor and major improvements along with some security vulnerability found towards the end of the year.
In the midst of all this madness we were honored to become a Power Elite Author and leave our mark on the famous The Envato Power Elite Wall of Fame. Few years ago if you would have asked us if this was possible for us we would have laughed it off. We want to thank every single one of you who helped us get here. We couldn't have done it with you and we mean it. Whether you left us a 5-star or 1-star (Current average rating of 4.8 based on 1700 users), they all helped us to stay focused and stay on our toes.
With nearly 20,000 licenses sold, making ListingPro the #1 directory & listing product on Envato marketplace or probably outside the marketplace as well. Leaving all our competitors in the directory themes market way behind in the race.
Grow with PREMIUM ADD-ons
Along with all the updates, we launch total of 6 premium add-ons for ListingPro. Out of the 6 add-ons, there an Email Marketing Tool and 5 payment gateways exclusively for ListingPro.
Here's the list of all the Premium add-ons launched in 2020
Out-of-the-box ListingPro includes Stripe, PayPal Express, 2Checkout and Direct/Wire Transfer integration for free. Lean more
We didn't just stop with adding products. We brought the customization service in-house and also along with that we started several gigs to help our users with installation, updates, optimization and also 1-on-1 consultation.
Get EXPERT HELP
Here's the list of all the Premium services launched in 2020
Additionally, even thought we didn't start a hosting service we did partner with Hostiso to bring fast and secure hosting at affordable pricing.
Tutorials, INFORMERCIALS & INTERVIEWS
Along with adding 15+ tutorial videos, we did find some time to produce some high quality infomercials and also conduct interviews.
Here's the playlist for video tutorials from 2020
Here's the list of all the infomercials and interviews from 2020
1. How to Create a Directory Website With WordPress
2. How to Create a Directory Website With WordPress
3. Learn How To Earn With ListingPro WordPress Directory Theme
4. Learn How The ListingPro Search and Filter Works
Finally we were able to get hold of Emraan Cheema, the man and the legend behind ListingPro.
BUILDING A POWERFUL COMMUNITY
In 2020 we have seen a rapid growth in our Facebook Community. Over 1,500 users joined the group that's after declining 1200+ users as we have strict policy to join and stay part of the healthy and active community.
We have done several promotions, give-aways and exclusive interviews that are available only via our private Facebook Group.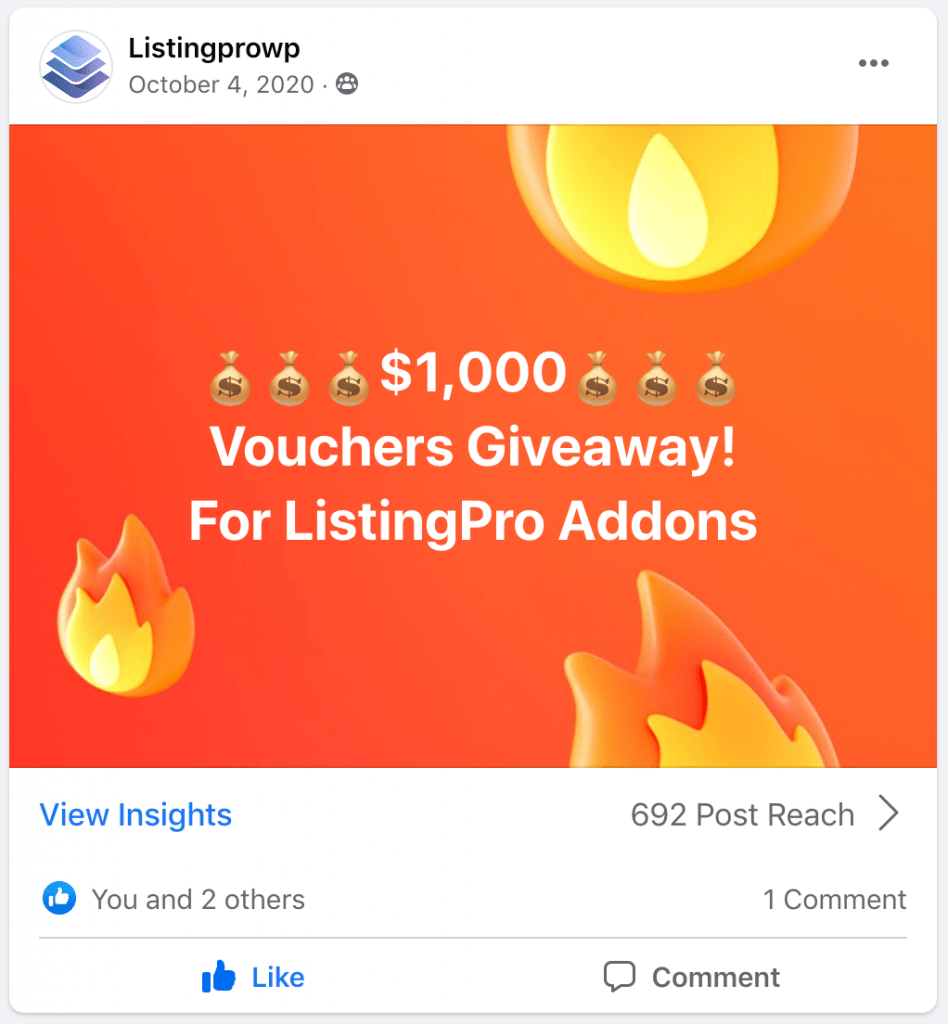 Here's just one of the example where our awesome customer created an amazing directory for designers.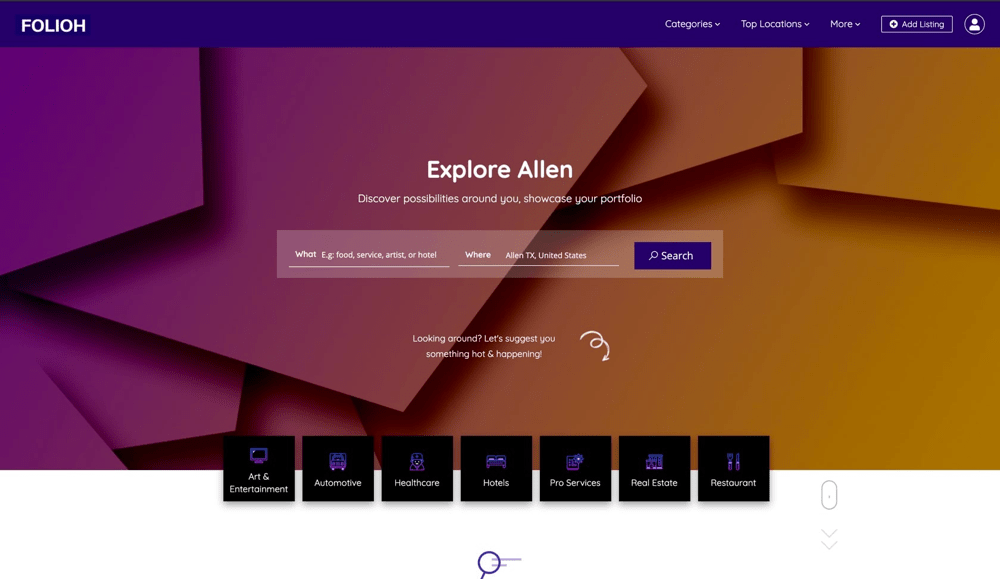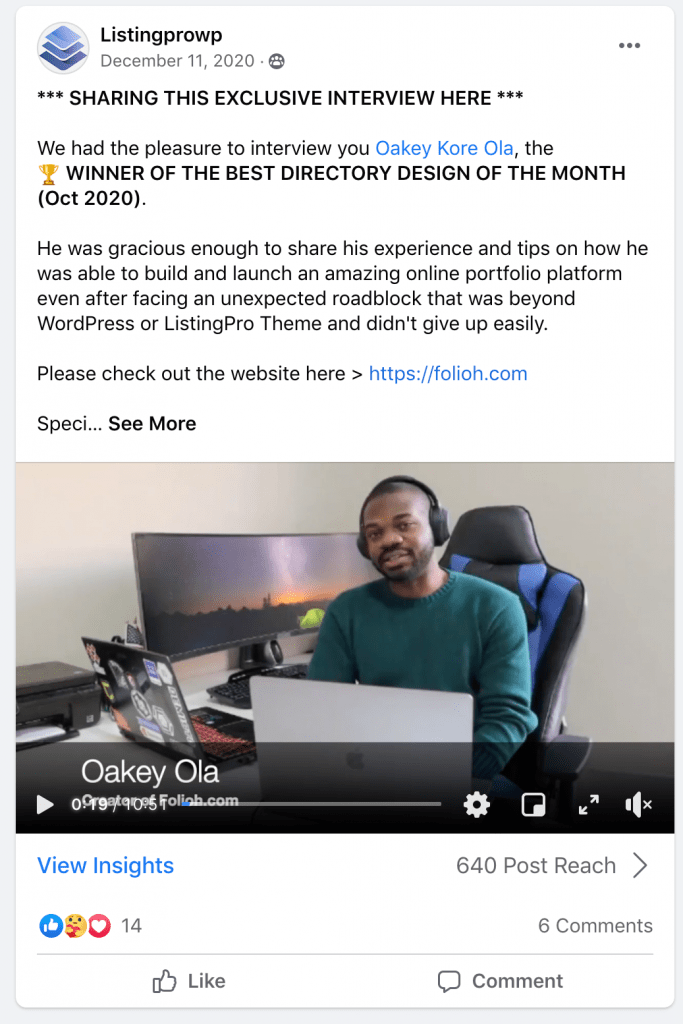 Over 2,800 Users Waiting For you on the other side.
Thank you so much for stopping by to read. We wish you best of luck for 2021 and we promise to bring more exciting stuff and continue to innovate.
[sociallocker id="14588″]
Thank You For Unlocking the Code. Please read the instructions below.

COPY THE 100 DOLLAR VOUCHER CODE BELOW:
The above voucher code can only be used once per user to download a premium add-on for ListingPro from our online store.

[/sociallocker]