Review Directories have grown dramatically over the past decade as they've become a central hub for customers' purchasing power and informed decisions on what to buy, where you eat or stay.
Best WordPress Directory Themes 2021
Today's savvy consumers have a digital prowess that has made them virtually immune to traditional marketing tactics. In fact, according to a study by Forrester.com, only 15% of consumers trust content created and shared by companies.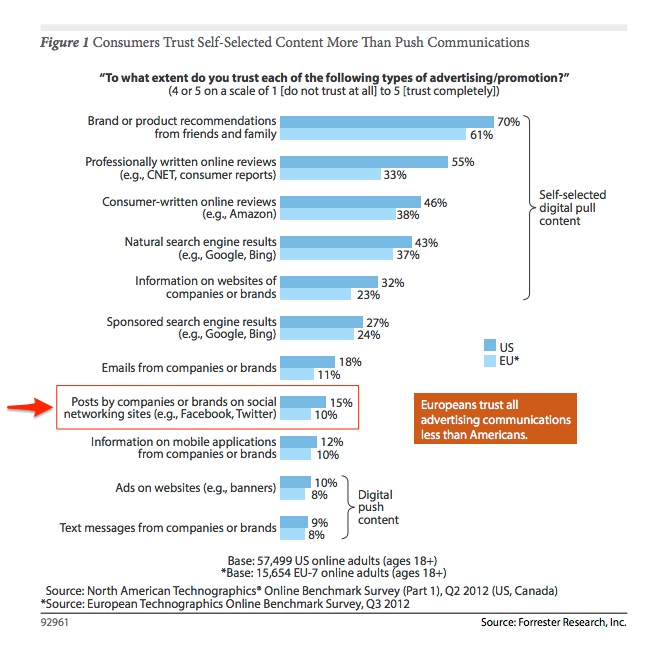 And based on research revealed on Forbes, only 1% of millennials, a market that makes up a quarter of the population in the U.S. and has $200 billion in annual buying power, state that ads have the power to influence them.
Now, many consumers rely on review directories such as Yelp, Foursquare, or Zomato when searching for local businesses to make those informed buying decisions. Yelp has on average 145 million monthly unique visitors and has been ranked the highest by consumers as being the most influential, most trustworthy, and with the best quality reviews.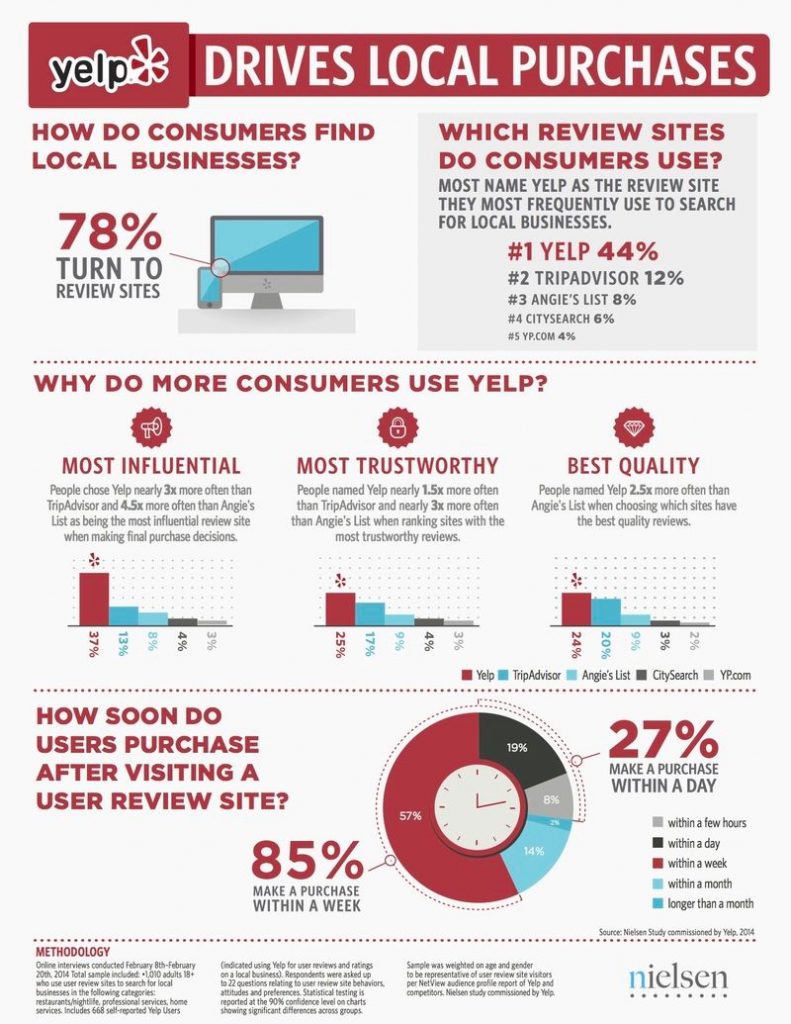 Compared to other review sites, people chose Yelp 3x more than TripAdvisor and 4.5x more often that Angie's List. Foursquare has accumulated over 12 billion check-ins worldwide as of August 2017. And as of October 2017, Zomato averages 3 million monthly orders.
The success of review directories like Yelp, Foursquare, and Zomato can be credited to the sense of community that's been established for consumers on these platforms. Users turn to these review directories seeking the opinions and approval of people they feel are just like them.
It's simple; consumers will trust other consumers, particularly those who have already dined at the restaurant they're considering making reservations at or have stayed at the hotel they're thinking of booking.
After all, peer-to-peer marketing remains to be the "most powerful force in marketing." According to Nielsen, 84% of consumers say they trust recommendations from family, friends, and colleagues, making peer recommendations the highest-ranked information source for trustworthiness.

You may also refer to the following article. 
But apart from impactful user reviews and beyond the psychological and emotional aspect that makes these search directories so successful, their effectivity can be attributed to the features they offer. Visitors love having the ability to refine searches by using keywords and location, helping them find exactly what they're looking for.
And map listings make locating physical addresses that much easier. As for business owners, there are simple steps that allow them to claim their listings so they can manage user expectations and attempt to win back trust lost due to unsavory reviews.
Why You Should Create Your Own Local Search Directory
When you think about the massive success of these review directories, it comes as no surprise why the prospect of creating your own local search directory would be so intriguing. And it may come as a surprise to you to learn that you can create one similar to Yelp on WordPress without learning to code.
Many business owners have learned the hard way that SEO is almost impossible. Some have gone as far as saying that SEO is dead when you consider that Google's algorithm is constantly evolving and costing marketers a lot of time and resources to show up on the first page of Google organically.
However, when a local niche directory is created, it hosts tons of businesses for a particular niche and becomes active with users leaving comments and interacting with other businesses.
This activity increases the chances of the local niche directory to show up on the first page of Google. Compared to the time and effort that SEO strategies take, it's a much more cost-effective approach. Rather than pay Google for PPC or CPC, just pay an annual fee to these directories.
Many non-tech entrepreneurs who want to launch their own local niche directory startup might think it will cost them an arm and a leg to build a site like Yelp or FourSquare.
They're assuming that they will need to hire a designer and a developer, wait several months to roll out an MVP (Minimal Viable Product), and then spend several more months fixing all the technical issues that might arise. And they're doing all that while building their business to ensure its stability.
These assumptions are wrong, and it may shock you to learn that you can create a local niche directory just like Yelp on WordPress without ever touching a line of code. And the best part? You can launch your MVP in less than 48 hours to 2 weeks on average!
How to Create Your Own Local Search Directory
With open source platforms, such as WordPress, there are quite a few free and paid themes and plugins that can be used to build a directory. Hard to believe but yes, you can turn your generic WordPress site into a fully-featured local search directory packed with most of the same features that make platforms like Yelp and Foursquare so effective.
Best of all, you can cater to a local market, one that is often overlooked on search directories like Yelp and Foursquare whose focus is on a more national level.
Most of the Directory Themes out there depends on 3rd party plugins which could cost you several hundreds of dollars. So the most cost-effective and the highly recommended by Adam, Founder of WPCrafter is ListingPro End-to-End WordPress Directory Solution.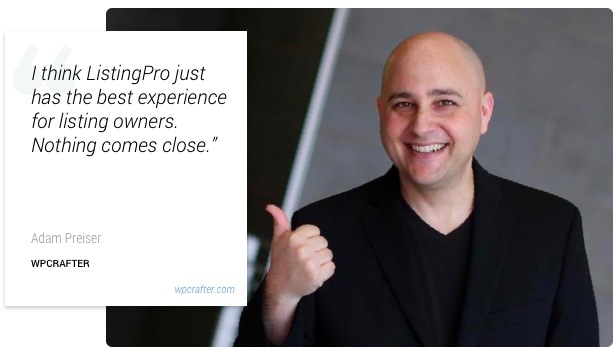 It includes a very sophisticated live search that makes it easy for visitors to find content in your directory, along with an intuitive front-end dashboard for business owners to see stats, manage their listings, run ads campaign and beyond. 
ListingProWP's search engine goes far beyond the default WordPress search, which is important for your local directory to be successful. Finding listing is extraordinarily quick just by using a keyword, selecting a keyword in a category, or going to a listing right from the quick results.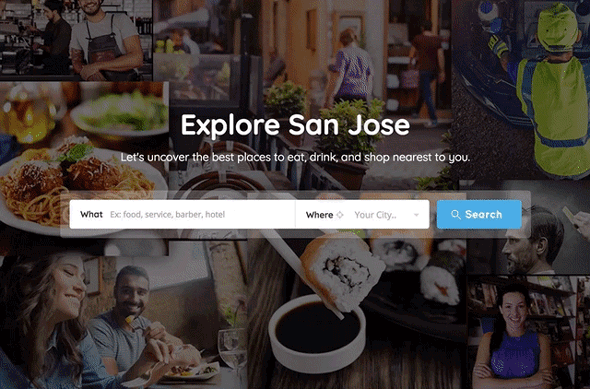 Powerful features and functionality are essential to your local search directory but if you want to attract advertisers and customers for paid listings, know that captivating aesthetics complemented by a positive user experience are what reel them in.
ListingProWP's layouts are not just elegant but have a fully responsive design, ensuring they look amazing and provide users an excellent experience.  
ListingProWP is the only End-to-End WordPress Directory All-in-One Solution on the market. As the #1 Best-Selling Product-Market Fit in the Directory & Listing category on ThemeForest with over 20,000+ users, ListingProWP's core value proposition is simple – No Paid Plugins Needed, Everything Inside.