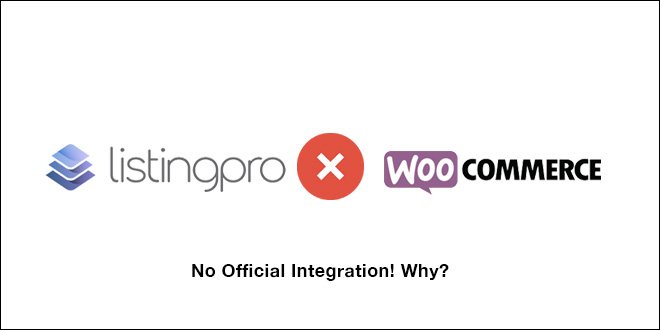 First, let's clarify some points to not misunderstand the real intention of this topic. WooCommerce is primarily a shopping cart plugin. It's still the most used open-sourced eCommerce plug-in to build an eCommerce website to sell physical or digital goods. Don't get us wrong, we love WooCommerce and we have a lot of respect for their entire WooCommerce team.
Yes, you may argue that you have to have freedom and flexibility while customizing your project. But the full integration of ListingPro with WooCommerce will cause more problems in the long run than it will solve plus checkout is a very critical part of our product so we developed our own checkout system.
Not just another WordPress Theme
ListingPro is an End-to-End Directory Solution for WordPress users and it was built with a vision that walks a far different path from today's market in WordPress Segment. One of the BIG reasons why ListingPro was an instant hit with 6000+ units sold worldwide, just because of our simple core value proposition.
No Paid Plugins Needed. Everything Inside
We know that WooCommerce is an awesome tool either for small and big projects. But that doesn't mean that it's always the best choice to integrate it with everything plus have you ever counted how many dollars have you spend in the last few years?
We create our solutions for the global audience, and a big chunk of our target audience comes from countries where the main currency isn't the dollar or euros. For this reason, it's hurtful when you search for a perfect solution but right after you discover that you'd need to spend more than $500 dollars to actually activate the entire features shown in the demo.
We're here to develop real business solutions, working with a well-known platform. But to give a complete solution, we have to add our essence, our value and mission and most of the plug-ins don't fit with our goal.
A big hole in your pocket
Furthermore, do you guys remember the renewal discount of 50% that used to have? Unfortunately, the renewal of the extensions purchased for WooCommerce is now being deducted with its full price. You can read more about this here.
So, what was our thought about this decision? We started by creating our pricing plan as a built-in feature that handles the checkout payment gateways needed to perform subscriptions. Also, we've created an advertisement campaign system within the directory to increase listings views during the search results.
Integrating with WooCommerce means multiple checkout processes to manage and multiple payment gateways (one with a built-in system another with WooCommerce). It would be a total mess for the directory admin.
Many others popular themes on Themeforest use WooCommerce and see what it takes to build a directory. With most of those themes, customers would have to pay $69 – $89 for the theme and then spend on plugins for which the annual fee could reach $1000 to $1500 annually.
Here are the examples of commonly used paid WooCommerce plugins needed for most popular directories themes.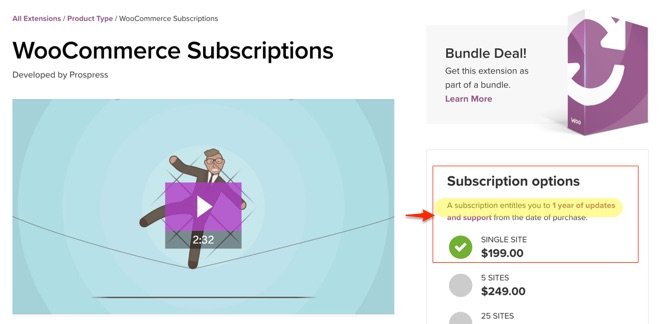 WooCommerce Subscriptions ($199.00) – Billed Annually Per Site
WooCommerce Booking ($249.00) – Billed Annually Per Site
WooCommerce Social Login ($79.00)
Product Vendors ($79)
We Built ListingPro from ground-up to address your most under-served needs, and maximize your Return on Investment.
Sam Rizzi, Product Manager of ListingPro
That's why we built from the ground up everything that our customers needed to perform their Directory with efficiency, scalability, and easy to configure to fulfill their needs. Also, we have more freedom to increment and give more flexibility to our customers without any extra fee or unexpected surprises that would increase the price and be leaving a huge percent of users that can't afford it to buy our Solution for their business just because of an unexpected third-party extension that would cost more than the current price offered.
Support Nightmare
Between WooCommerce and WP Job Manager, you will end up with 10-20 plugins built with different vendors, and when you want to get support everyone will try to point fingers.
Pain-Killer not Vitamines
We build painkillers for our customers to drive them to be successful with our Solutions. We strive to be the Tesla of Directory Solution or even Apple, so please don't expect us to say YES to everything.
People think focus means saying yes to the thing you've got to focus on. But that's not what it means at all. It means saying no to the hundred other good ideas that there are. You have to pick carefully. I'm actually as proud of the things we haven't done as the things I have done. Innovation is saying "no" to 1,000 things.

– Steve Jobs
In Conclusion
As we said earlier we built our own checkout system and integrating WooCommerce will conflict and it doesn't make sense to manage two different checkout processes with different payment gateways on the same website. But for those who want to use ListingPro and for whatever reason can't go without integrating with WooCommerce then you can request for customization service by filling out the following form as some of our customers have done in the past successfully.
Lastly, we are always working on enhancing the capability of ListingPro so no major 3rd party plugin is used and hopefully in the near future we are able to close such gaps.
After reading the explanation above if you still have an opinion or suggestion, please leave it in the comment below