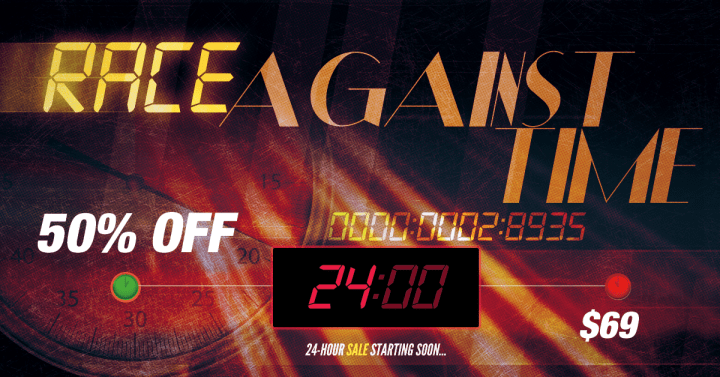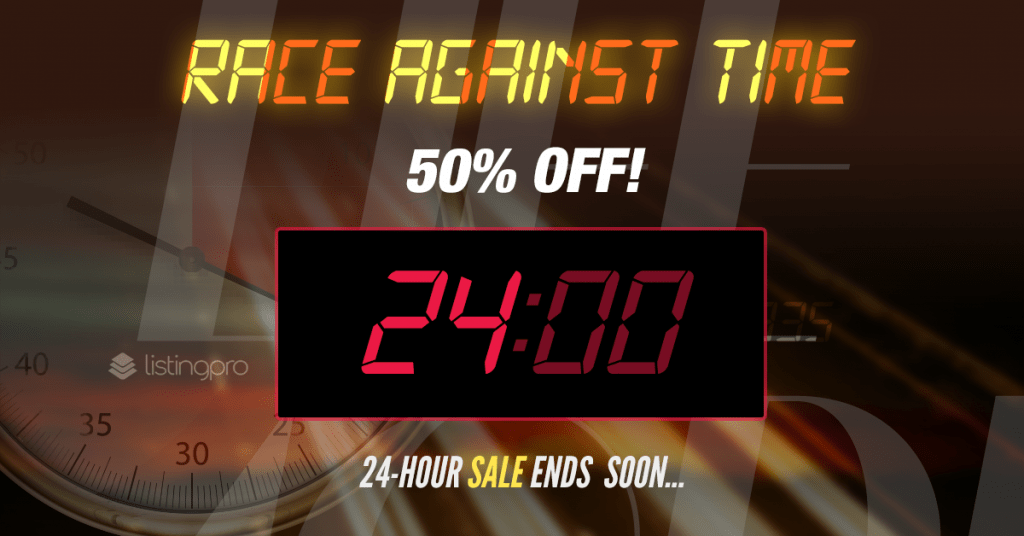 ---
50% OFF! 24 Hour sale has now expired. But there is an extended 30% OFF sale still on.
RACE AGAINST TIME! FLAT 50% Off for 24 HOURS is a SUPER CRAZY & RARE deal. We can assure you no one will be able to get this deal again for at-least next 12 months. A lot of users missed the BlackFriday/CyberMonday deal, and we just released ListingPro v2.5, so we wanted to give everyone an opportunity to build their own directory using ListingPro, the ULTIMATE End-to-End Directory solution, so we are running this promotion.
This is the FIRST ever time that we are announcing the sale a head so to give users enough time to decide and make the right decision wether you are planning to start new directory for your self or your client, or you want to migrate from another directory or simply want to just renew your support for next 6 or 12 months. This is the time you want to grab ListingPro as with v2.5 release on January 2nd 2020 there is everything you can imagine in right out of the box to build an amazing directory platform and more is coming.